A diary of life in Khartoum / Sudan starting on the 16th April 2023
contributed by Sudanese photographers on site
Sudan is no stranger to violent upheavals. Years of conflict in South Sudan, and another 20 years of "ongoing" conflict in Darfur are the two hot areas. However, on the 16th of April 23, fighting has erupted in Khartoum and other cities in Sudan as powerful rival military factions battle for control. This time the capital is a key battle ground in the fight. 7 million inhabitants have been caught in the middle of the crossfire.  Many managed to flee under extreme circumstances, and many have nowhere to go or cannot afford the costly expense of leaving their homes have been stranded in the city with shortage of food, water, supplies, and electricity. Now the whole country waits to see which side will emerge victorious, while civilians are paying the price of this conflict.
Ala Kheir, photographer and curator
The collection of images here are voices to many Sudanese photographers, an insight to what is going on their lives since the 16th of April 2023.
© images and captions by Ola Alsheikh, Ahmed Nogoud, Ahmed Khirelsid, Ala Kheir, Abd Almohimen Sayed, Ahmed Mansour, Faiz Abubakr, Arwa Ahmed, Awab Almisbah, Jubi, Siddig Ahmed, Hashim Nasr, Khalid Alarabi, Moe Babiker
 started and curated by Ala Kheir and André Lützen
spread the word and share the link!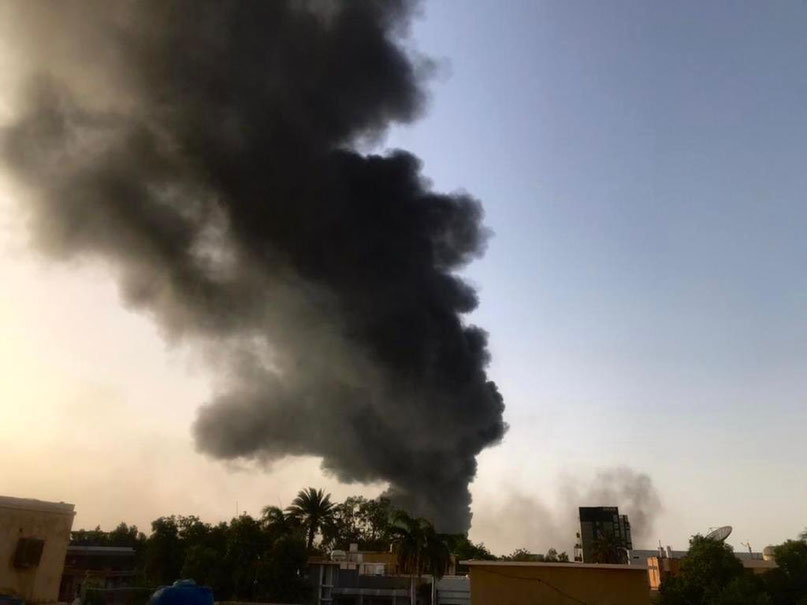 A daily view from my balcony of explosion and burning buildings at the Army HQ in Khartoum Sudan taken on 26/4/2023.
© Ola Alsheikh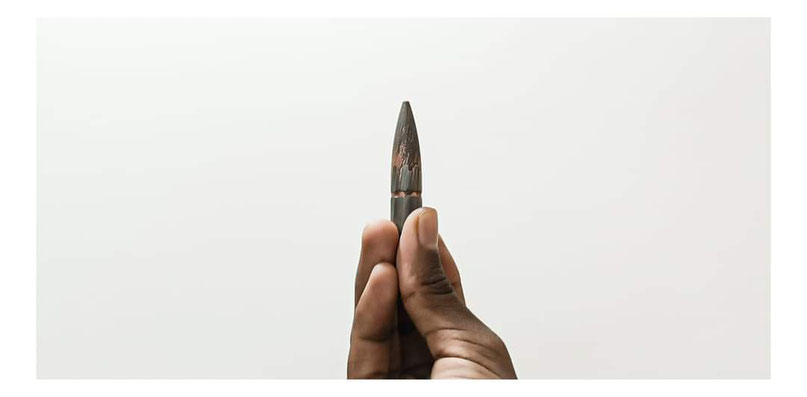 A stray bullet: The Sudanese are displaced to many neighboring states and countries because of a war between two armed forces in which they have no interest. Because of this bullet, the Sudanese were deprived of a sense of safety and security.
© Ahmed Nogoud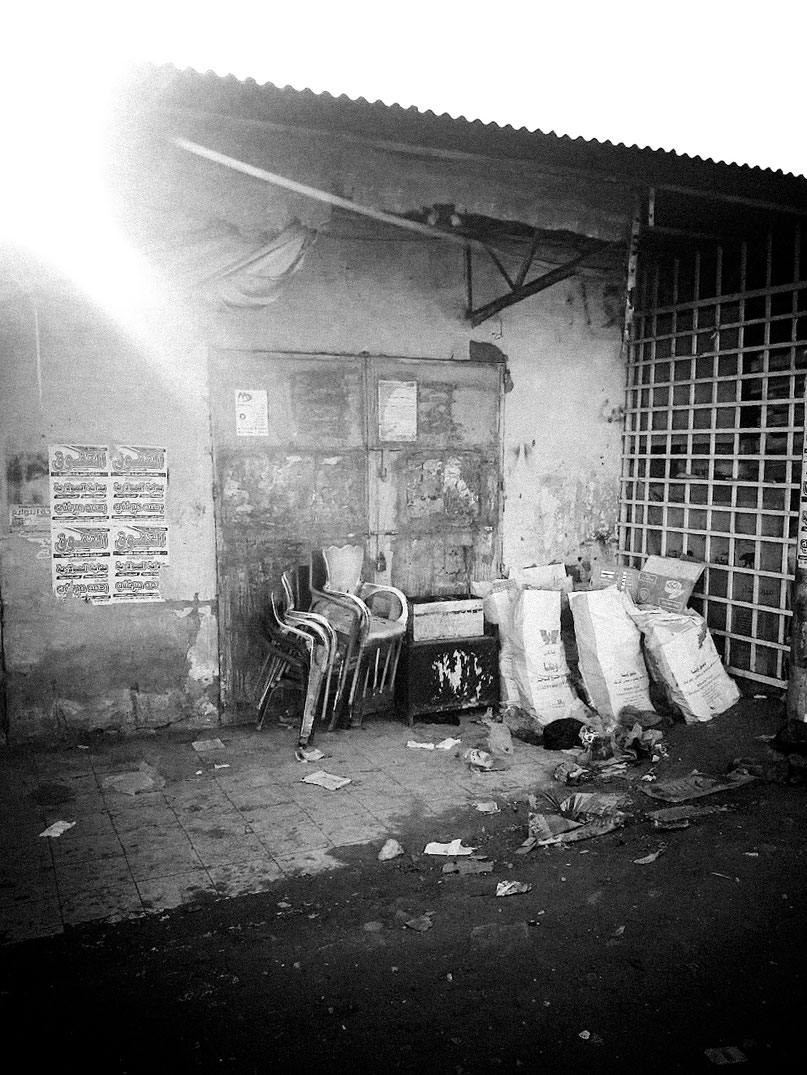 Following the conflict, many grocery stores and bakeries were closed, either because the owners fled or because their stocks ran out. This led to an increase in the prices of commodities and a large crowd in the bakeries that still work.
© Ahmed Khirelsid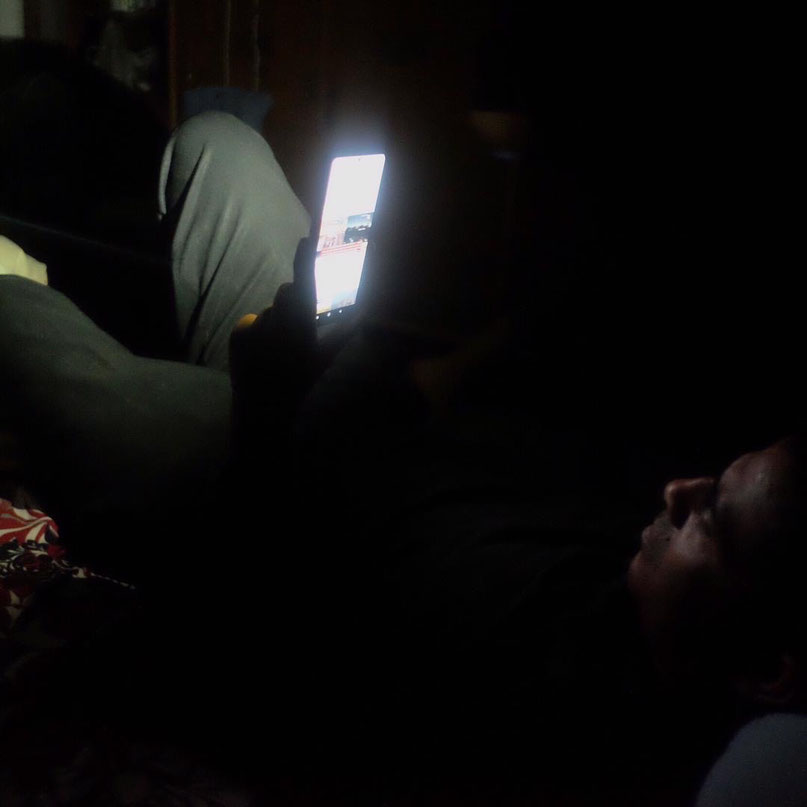 We suffered  from major power cuts from the first day of war. Electricity workers said it needs four days in order to fix the problem, but they were forbidden from working in our neighborhood by the RSF - Rapid Suport Forces. Image was taken at home in Al Amarat on 26/4/2023
© Ola Alsheikh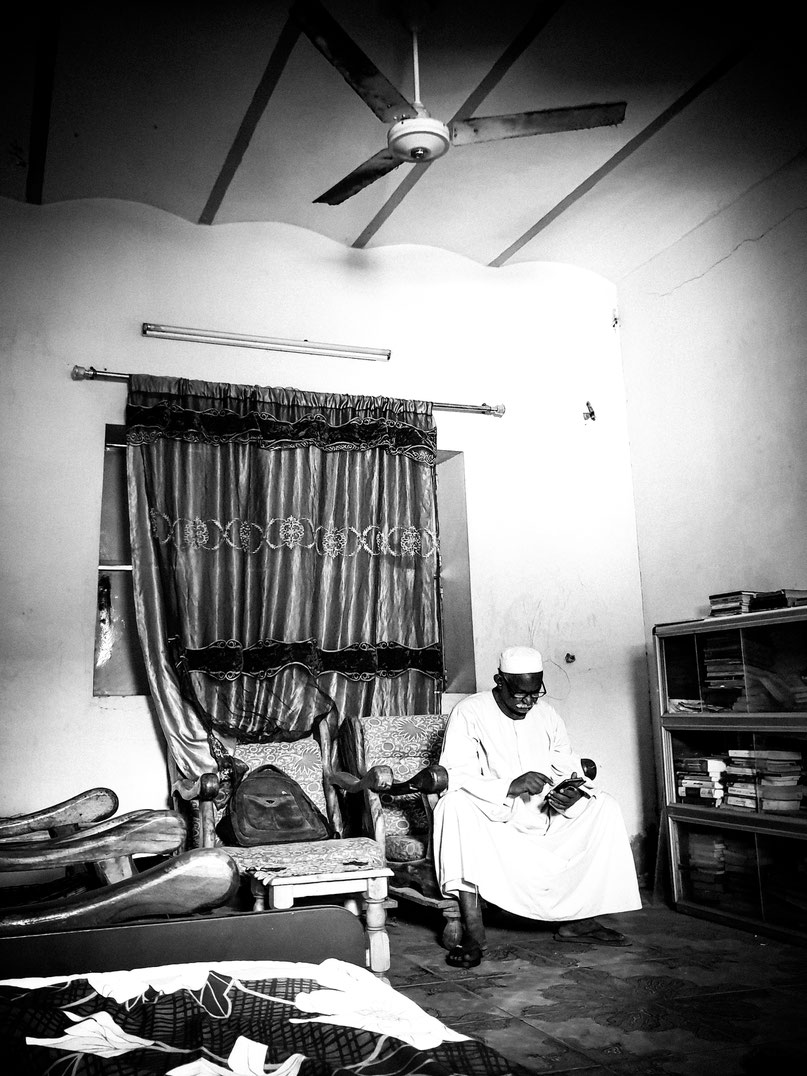 My father looking for news on social media early in the morning.
© Ahmed Khirelsid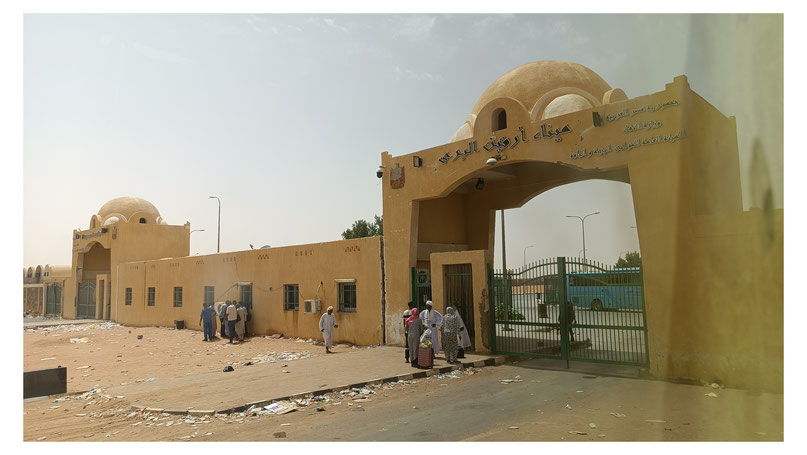 I regret to say that the situation at the Arqin crossing has become disastrous, as the Sudanese-Egyptian crossing was crowded with citizens, which led to slow procedures at the crossing, and an increase in the number of buses outside the crossing wall, as well as the deterioration of services. Unlike his Egyptian counterpart, which works according to a specific system in order to facilitate services, and there are a number of American community organizations that provide assistance to Sudanese citizens at the Egyptian-Sudanese crossing, and I don't know why they don't provide it at the Sudanese crossing! 22/5/202
 © Ahmed Nogoud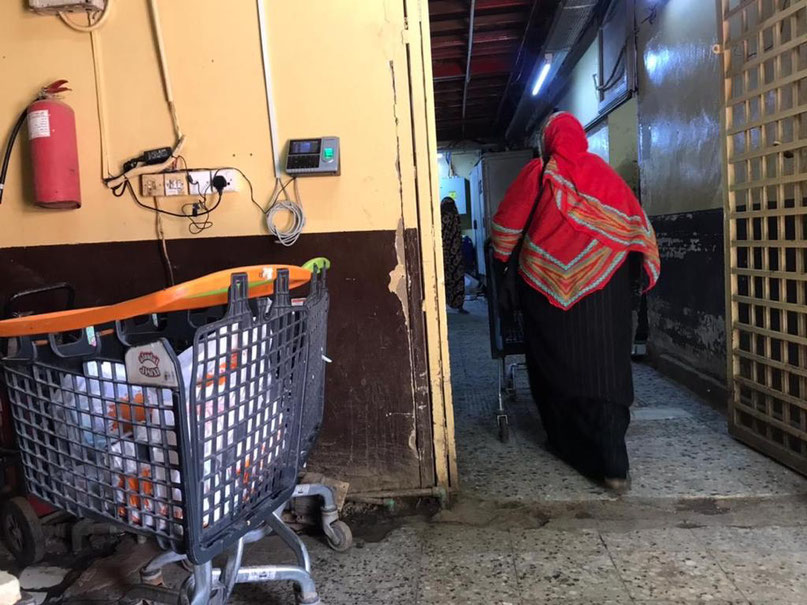 It was impossible to reach Supermarkets in my neighborhood (Al Amarat ) and most of them were robbed and totally destroyed by the RSF – Rapid Support Forces. But in Al Riyadh for example supermarkets could open their back doors for the citizens daily for 4 hours. After a week the shelves became empty of many product. Seen at Al Anfal supermarket in Al Riyadh on 28/4/2023. 
 © Ola Alsheikh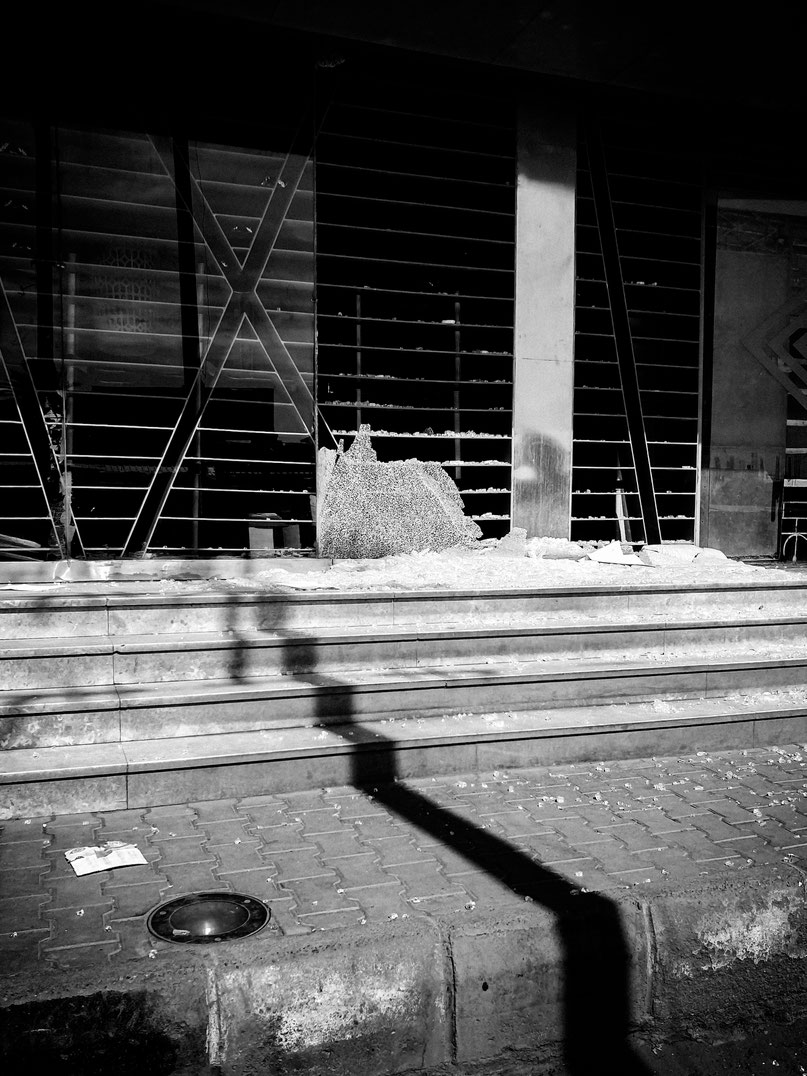 Looted bank near my home. The RSF looted this bank for three nights, they entered the neighborhoods around the bank and fired their weapons to frighten the people.
© Ahmed Khirelsid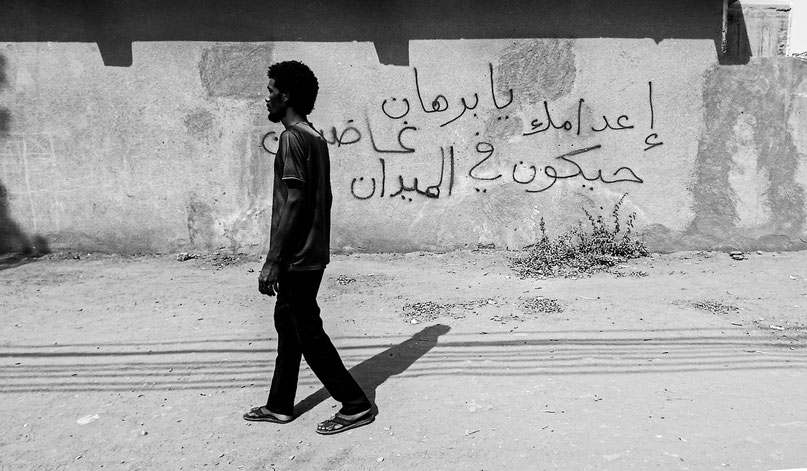 The Sudanese have always dreamed of the success of their revolution and the execution of Generals Al-Burhan and Hamidti, and revenge is a right for the martyrs who were betrayed in the sit-in of the General Command. And now the Sudanese citizen only dreams of waking up the next day. This is because of the war these generals are waging.
© Ahmed Nogoud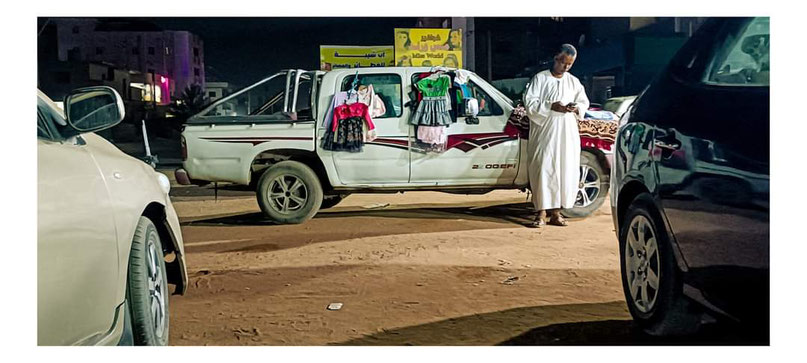 Because people were unable to reach the markets in Sudan, and most of the markets in Sudan were burned by the Rapid Support
Forces. Eid clothes are displayed in the streets on the back of carts. Happy Eid to the great Sudanese people!
© Ahmed Nogoud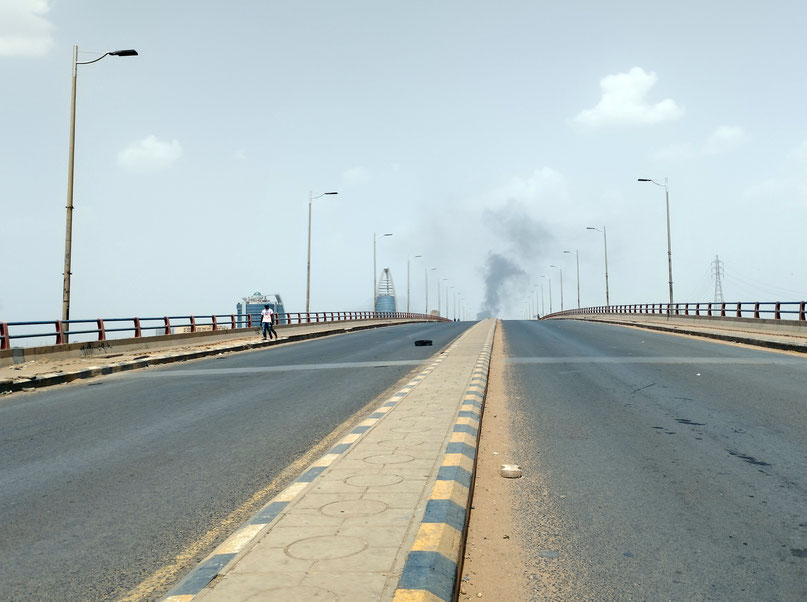 After fleeing my apartment in Khartoum to my parents' home in Omdurman, I think I did not leave the house for four days. This was the first image I took with my mobile phone while trying to go back to Khartoum. It was very unusual to see what used to be a very busy bridge so empty and quite. Fear was building up while crossing, looking at a city that feels like a scary movie seen.
© Ala Kheir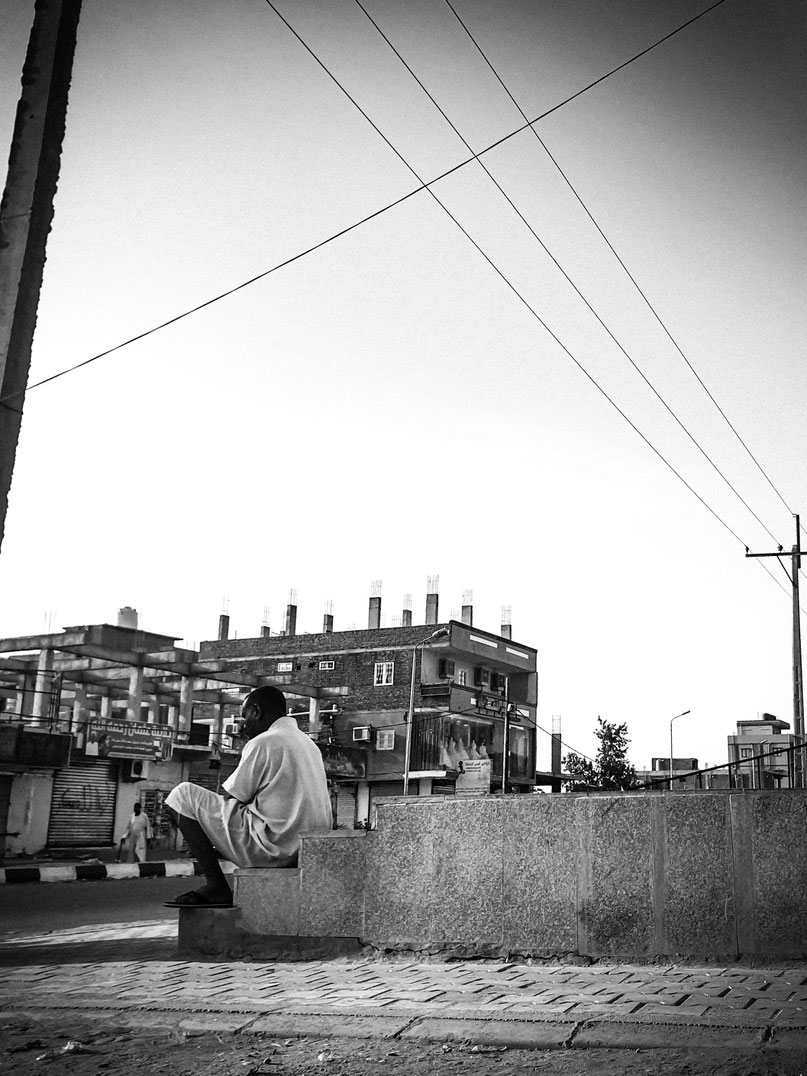 Lost in thought
© Ahmed Khirelsid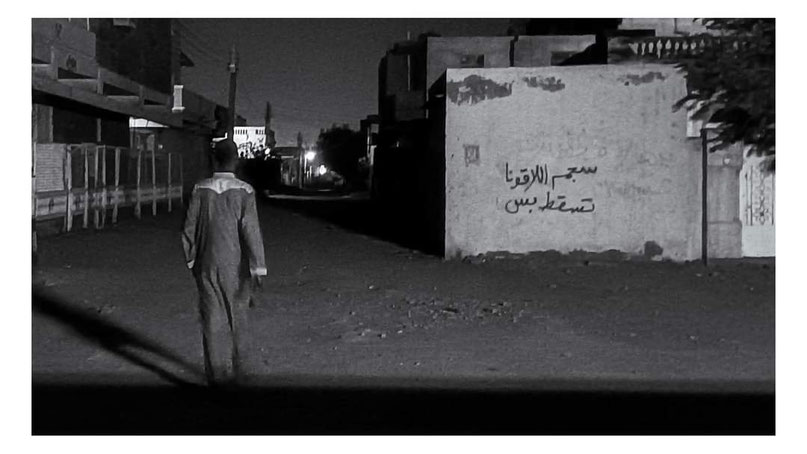 21/4/2023 Khartoum, Sudan: Just fall down
© Ahmed Nogoud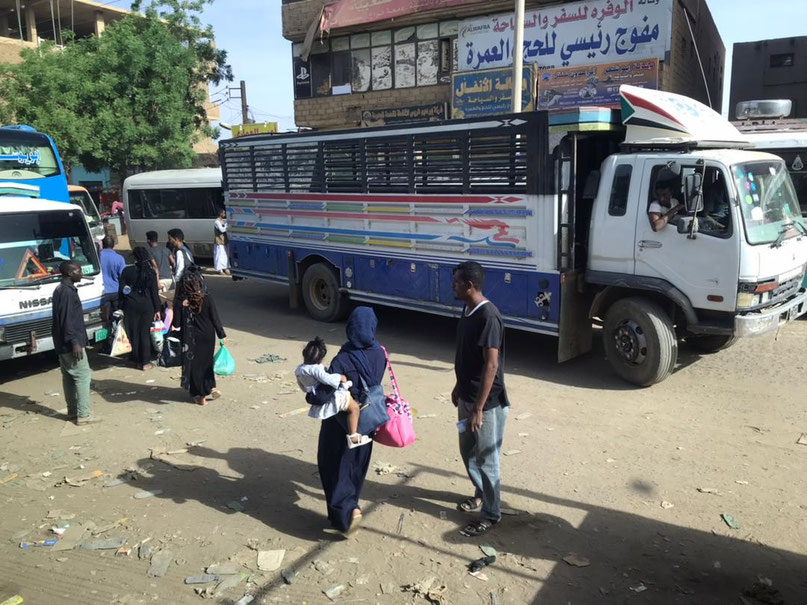 Sudanese citizens  left their homes and began immigrating to all states of Sudan, some of them arrived to Ethiopia while most of  the citizens have chosen Egypt. Image was taken at the main bus station in Khartoum (Al Mina Sl Barry ) on 29/4/2023.
© Ola Alsheikh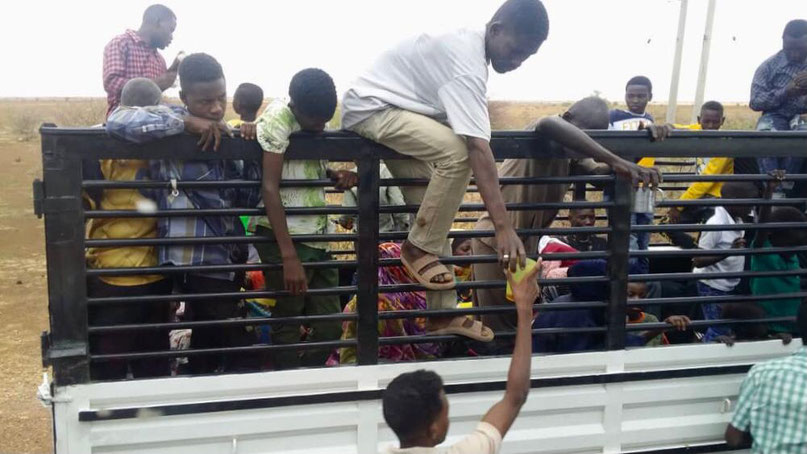 Seen along the road from Khartoum to Al Jazeera state where groups from every village  stoped the travelers in order to give them water, juice, and sandwiches. Images was taken at Al Jazeera State in Sudan on 30/4/2023.
© Ola Alsheikh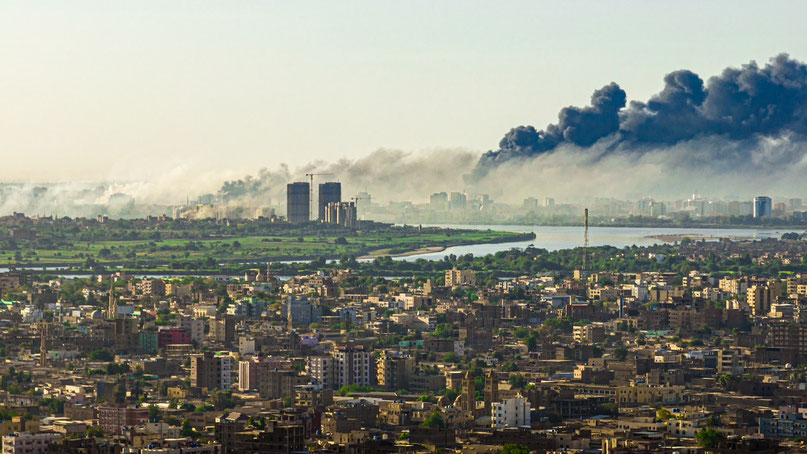 7:10am on the morning of April the 17, I took a photo of the smoke pillars in Khartoum and Bahri. If I saw I wasnot the one take the photo I would not have believed that this could be in Khartoum. It is my first time to witness war. It is sad and painful to see my country collapsing and there is nothing to do about it. I kept taking images with my drone for the last 56 days, and it is literary the same image repeating, pillars of smoke in different parts of the city with no signs of peace. And I keep praying that this war ends soon.
© Abd Almohimen Sayed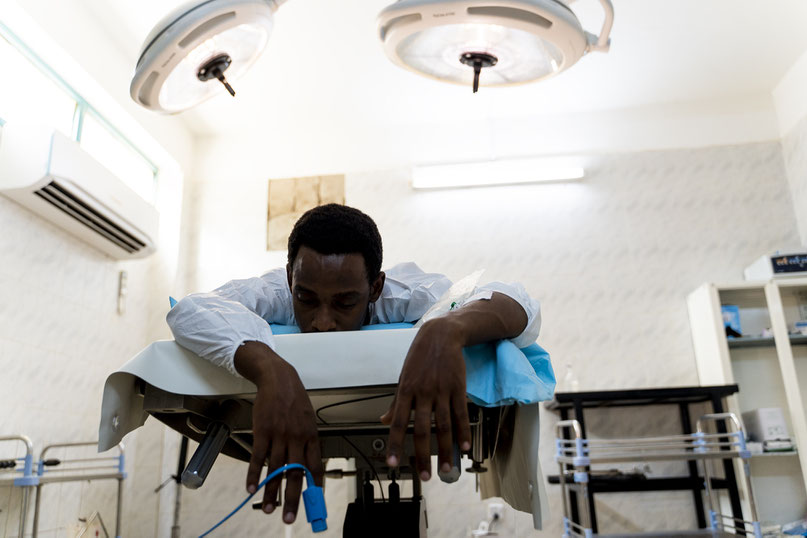 Bashair Hospital: Operation room. A patient with same name as as myself after a bullet extraction operation. Ala was sitting in front of his house when a stray bullet landed on his leg.
© Ala Kheir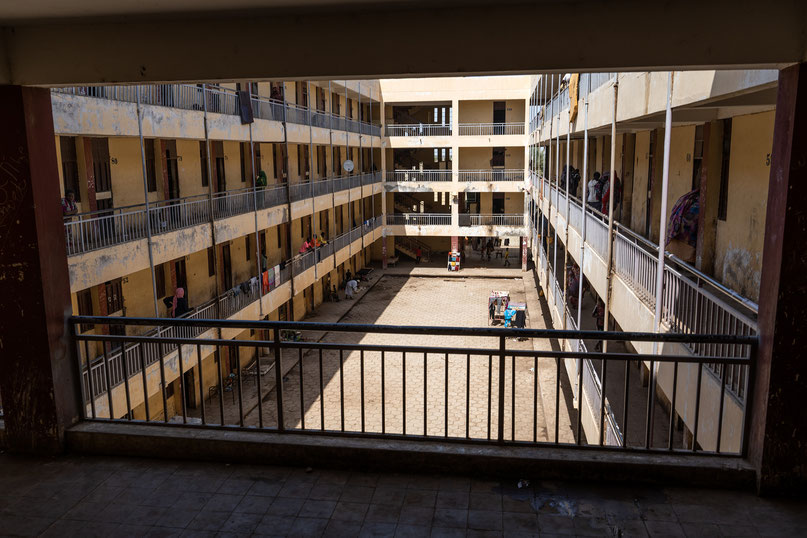 This is not a prison. Many people have escaped Khartoum towards Wad Madani, which is the second largest city in the country. Those who have no relatives in Wad Madani to stay with, end up in one of few shelters in the city. Which are usually schools, or hostels like this one. The image was taken in Hantoub hostel, which contains three buildings like this one. Hantoub hostel hosts 3500 IDPs with very limited resources and access to water.
© Ala Kheir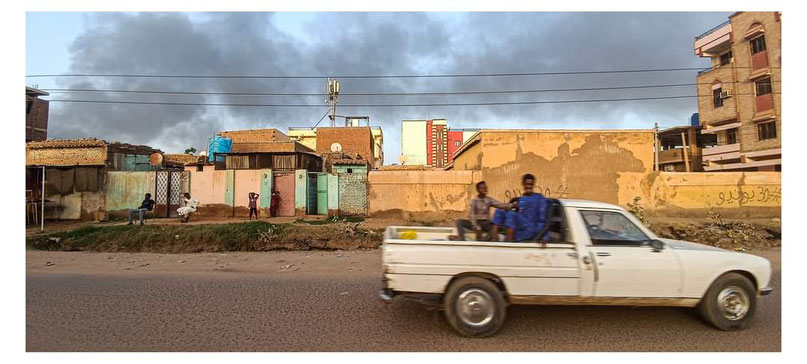 Khartoum: The mother capital where we grew up. That virgin city that politicians did not consider its purity. I was not used to seeing
Khartoum in this way before, smoke filling the city, tongues of flame, and the sounds of mutual gunfire between two military forces that did not take into account the people of that capital. This war cost us dearly, not only our country and our homes, but also our friends, our family, our work and our memories.
© Ahmed Nogoud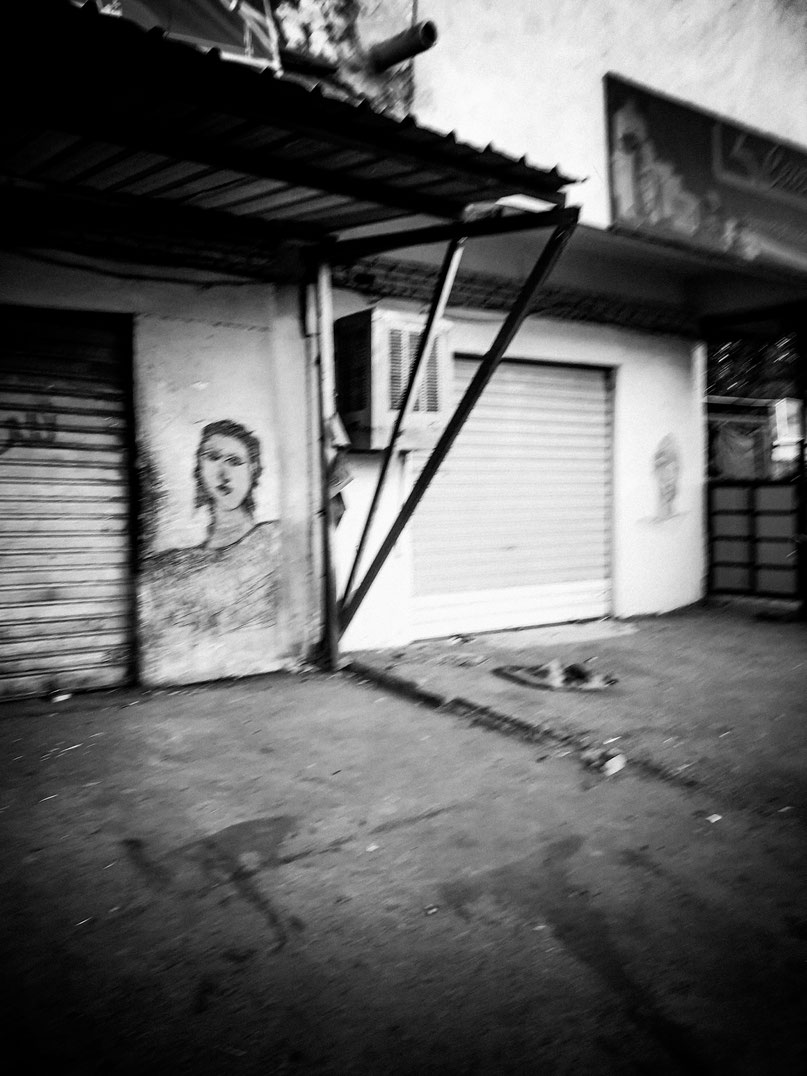 Outside on the street
© Ahmed Khirelsid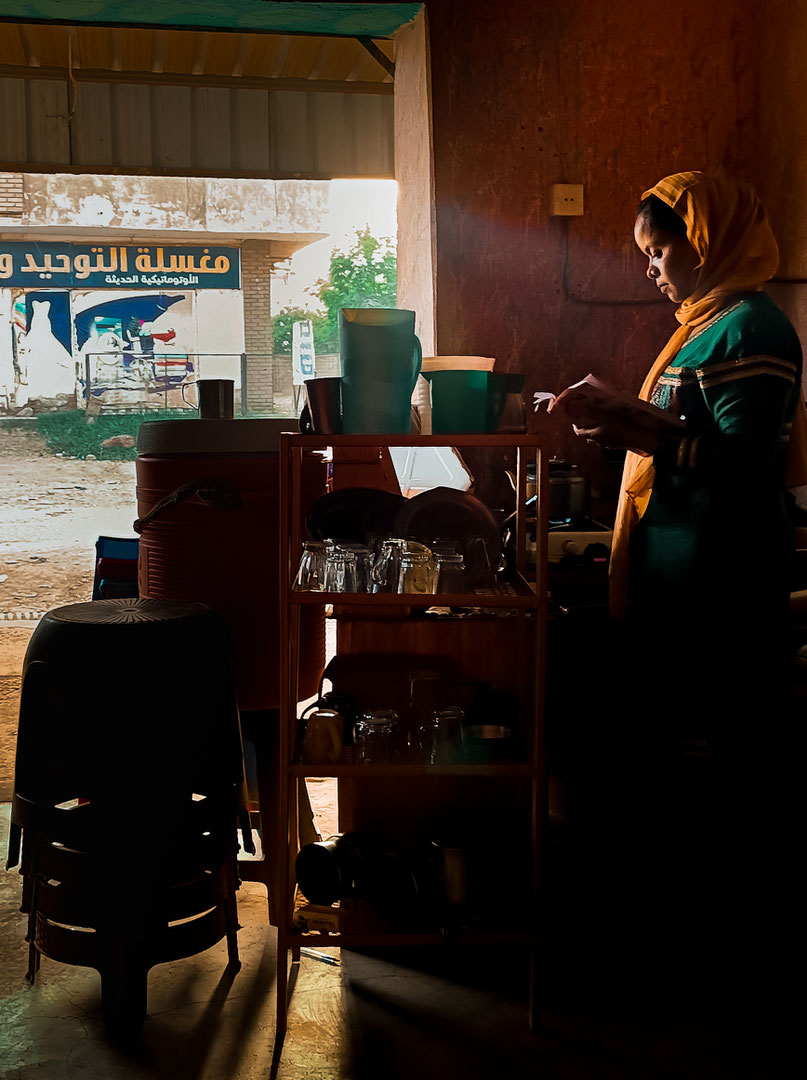 May 8, 2023, Khartoum - Sudan
An Ethiopian tea seller who came to Sudan several years ago to search for a source of livelihood. In Sudan, she learned the arts of make-up, henna, and a little English. And now, after the deterioration of the economic situation in Sudan and under the shadow of repeated bombing and facing death. Razan told me that she is packing her things and announcing that she is leaving for Ethiopia forever and will never return to Sudan again. This war is damned, and its victims are many.  I will miss the excellent Abyssinian coffee she used to make for me.
© Ahmed Nogoud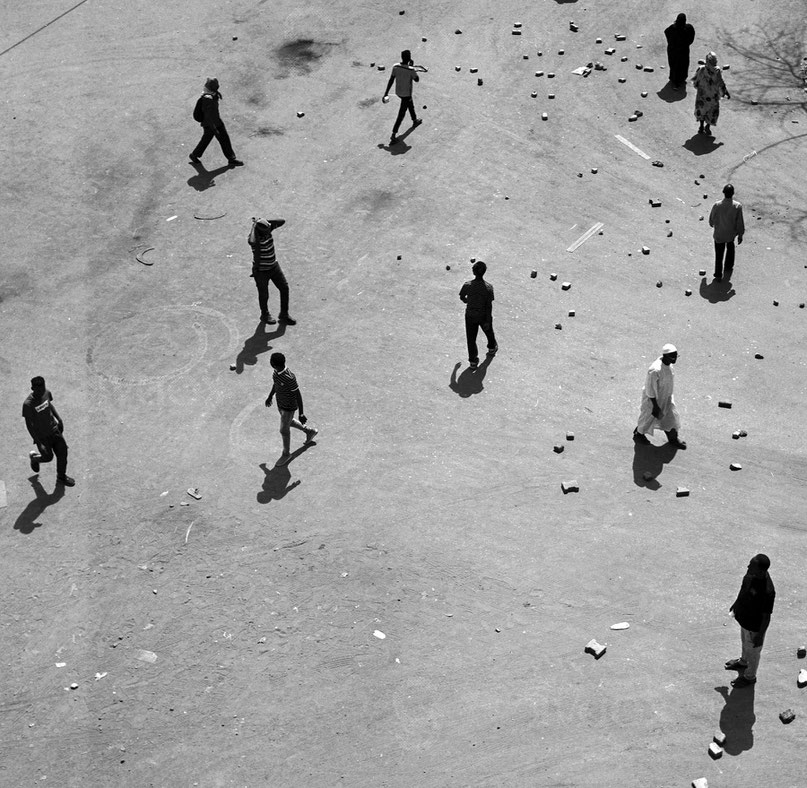 Image I titled "Khartoum & the state of mid", what now? Where to? Whats next? How?, few of the many tough questions on our minds now
© Ala Kheir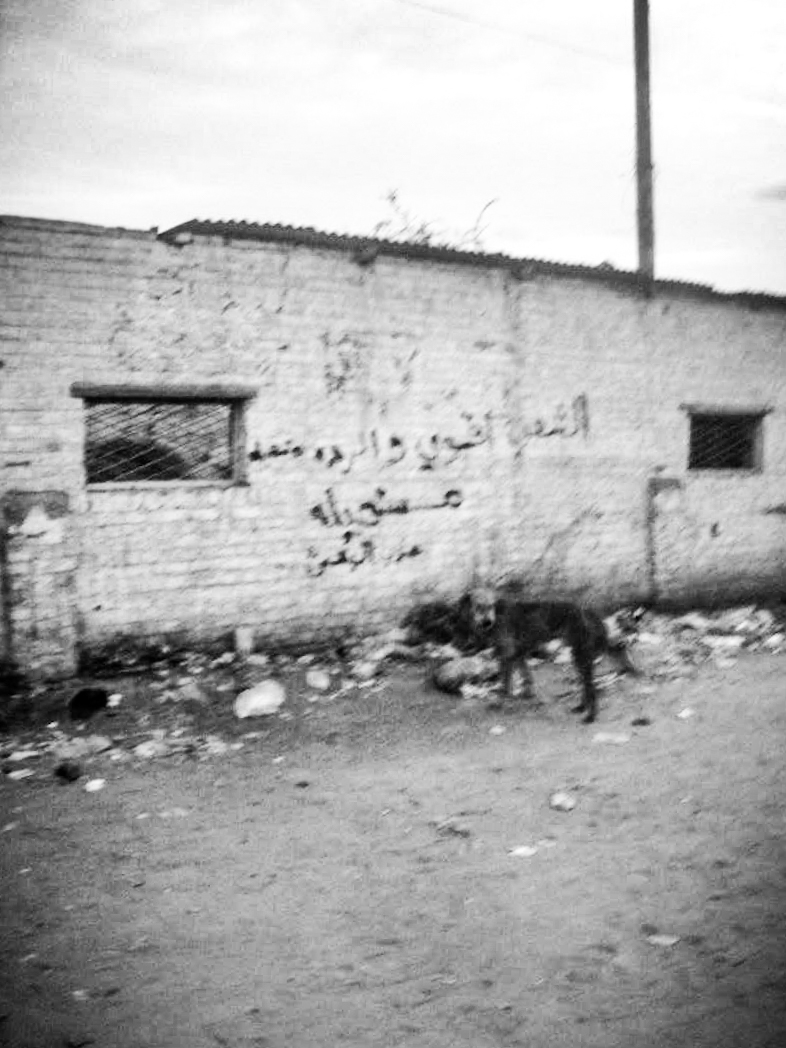 The people are stronger and apostasy is impossible
© Ahmed Khirelsid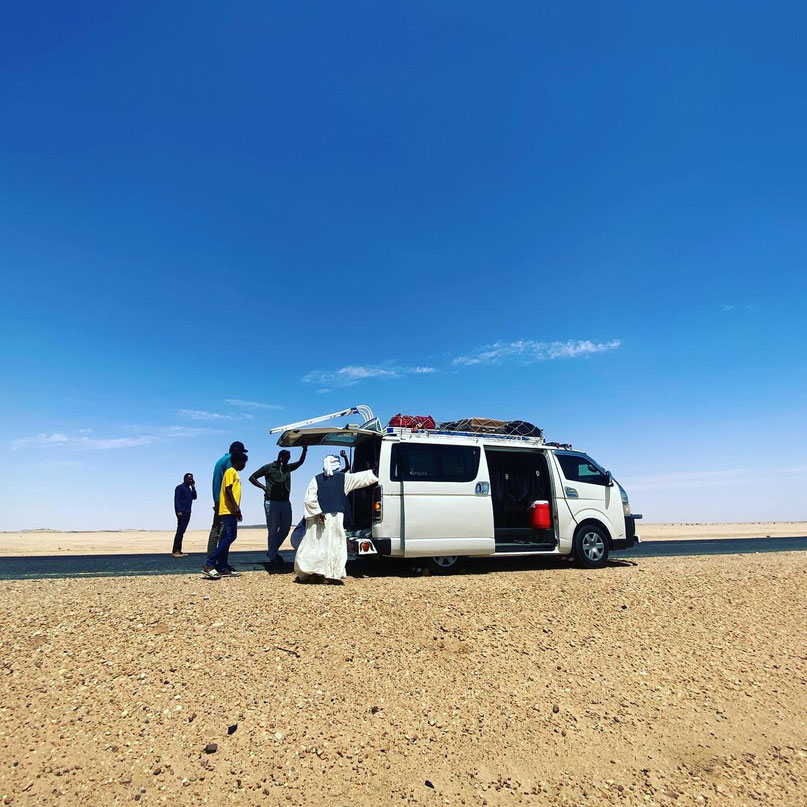 The road to escape the war I

© Ahmed Mansour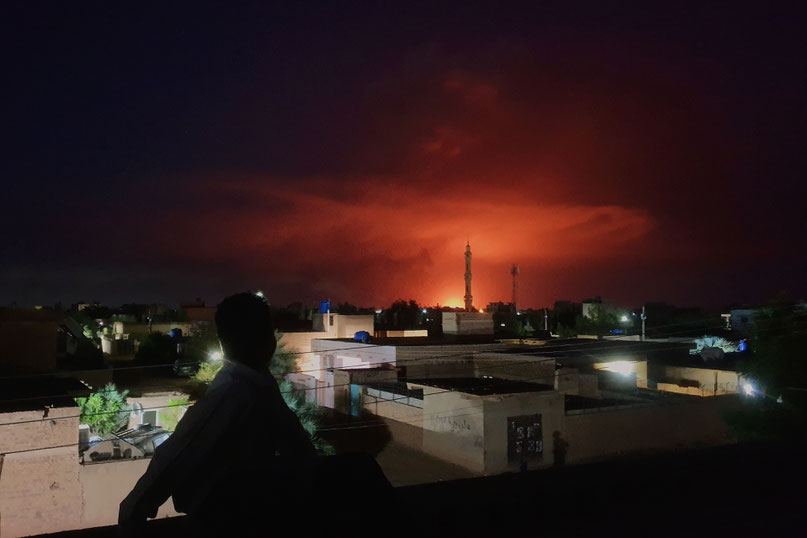 At night I

© Awab Almisbah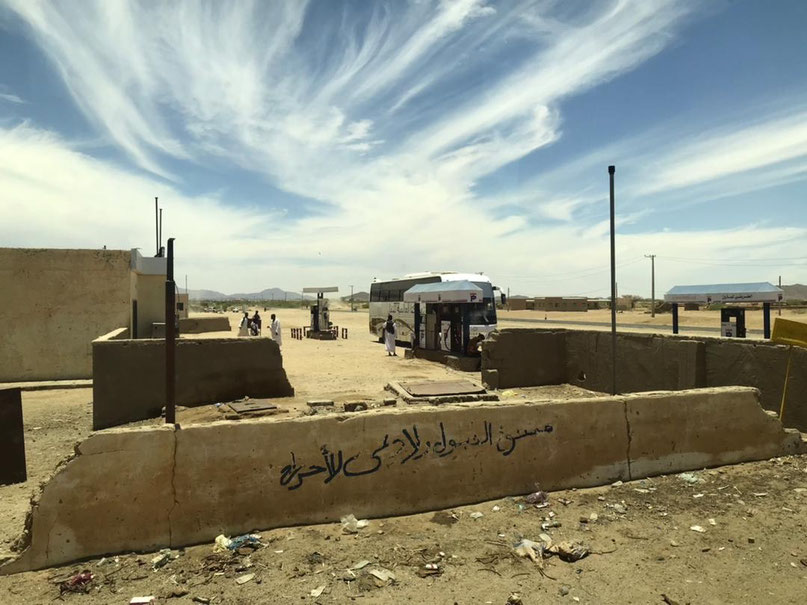 Seen during our immigration trip to Port Sudan. Images was taken at a bus station which has groceries , restrooms , and an oil station in Suakin, City in east Sudan on 1/5/2023.
© Ola Alsheikh
Another Evening
© Arwa Ahmed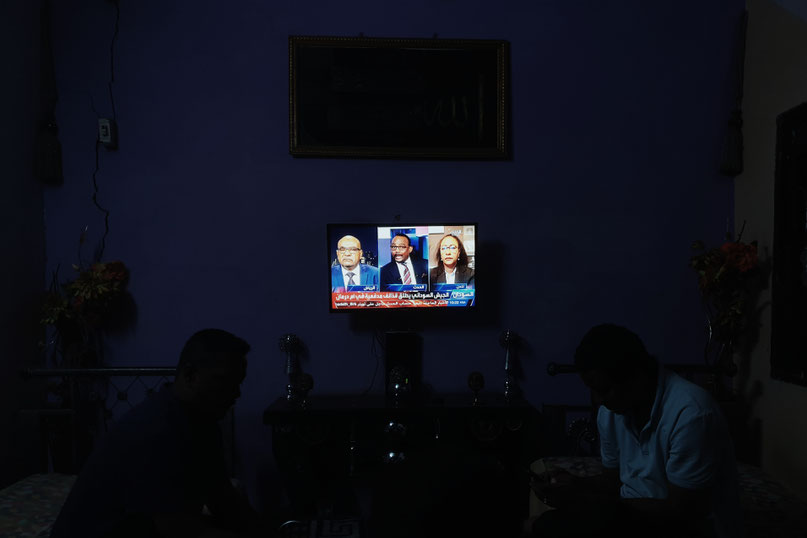 At night II

© Awab Almisbah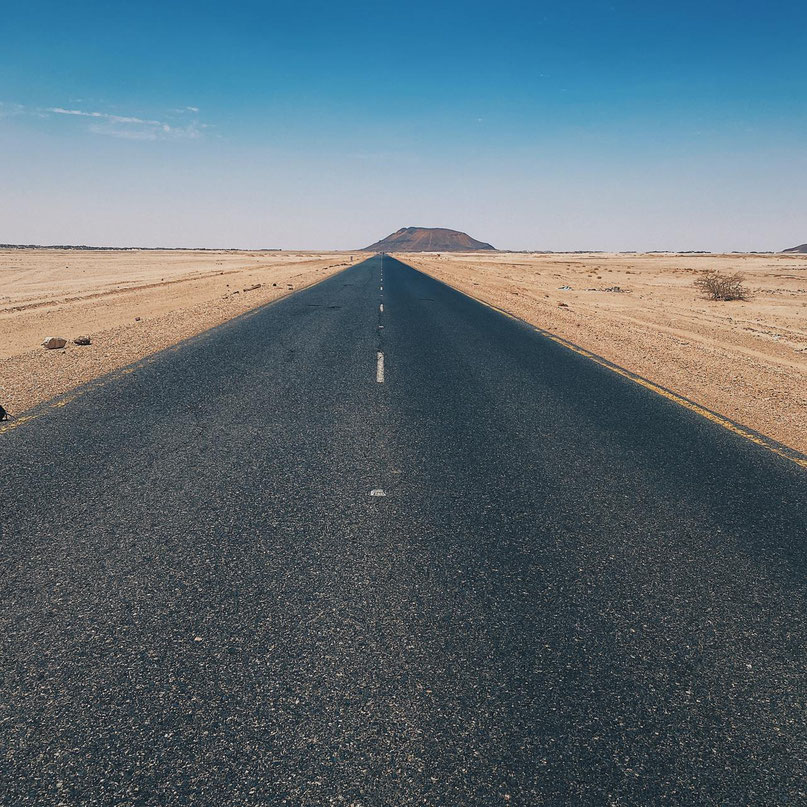 The road to escape the war II

© Ahmed Mansour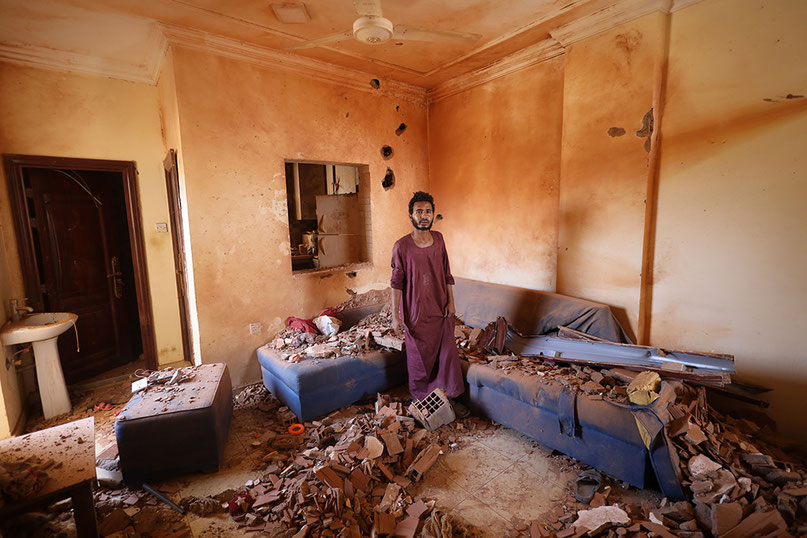 The house of one of the citizens in the center of Khartoum was destroyed by indiscriminate shelling
© Faiz Abubakr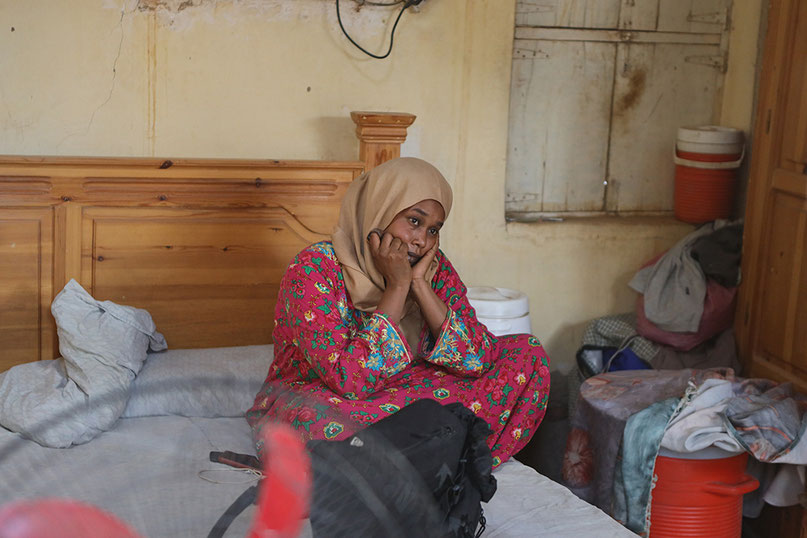 On April 15; 2023; A war broke out between the army and the Rapid Support Forces in the center of Khartoum; which led to the loss of souls and property; This woman's house was hit by one of the shells; and she is losing her mind.
© Faiz Abubakr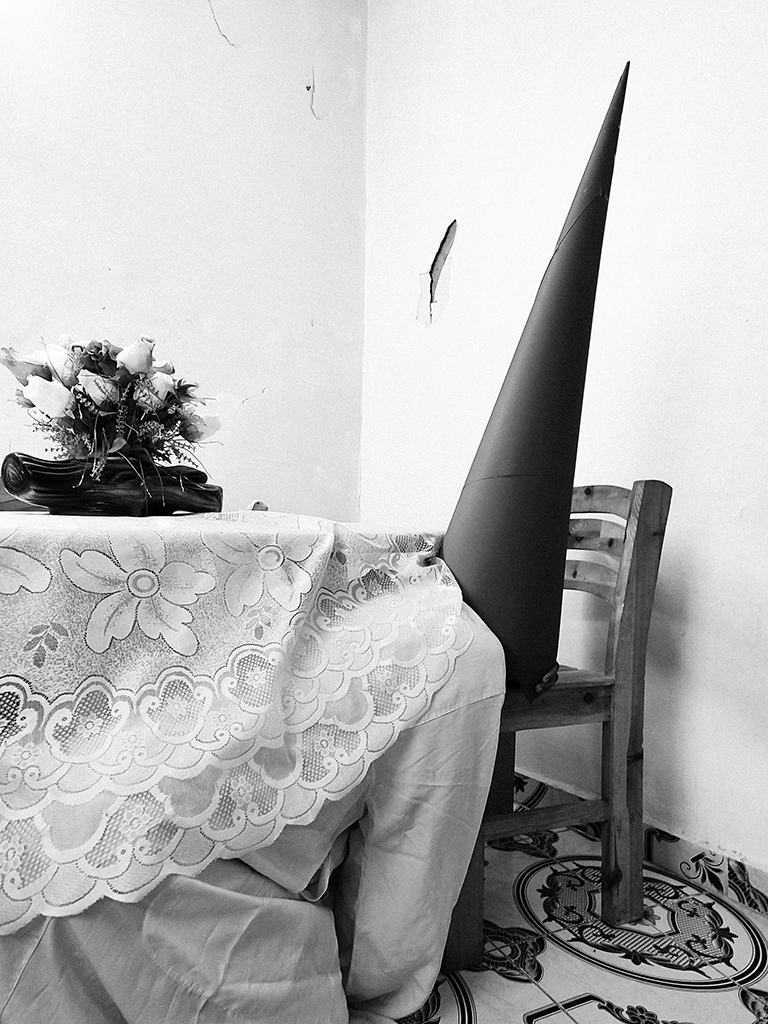 Life Under The Dining Table: It's been days since April 15th the beginning of this war, Aviation bombing has started everywhere, the safest place was under the dining table, Ccracks on the walls from bombing and clashes outside! Home isn't safe anymore ( isn't it supposed to be). They might break in anytime.
© Hashim Nasr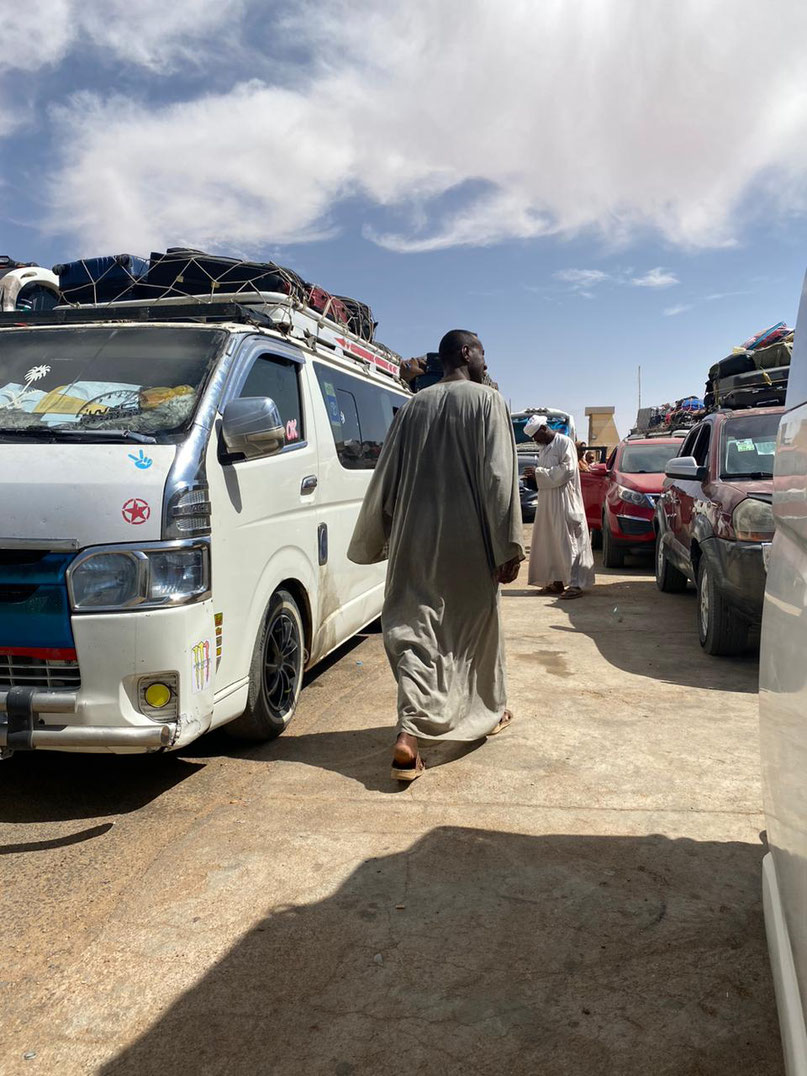 The road to escape the war III

© Ahmed Mansour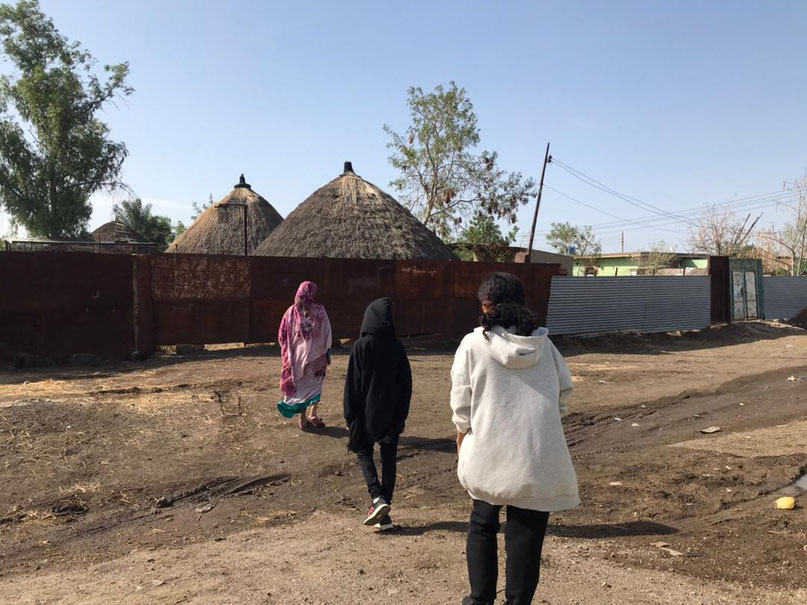 Exploring the state: My daughters following my friend Hiba during a walk around Al Gadarif, taken on 1/5/2023.  
© Ola Alsheikh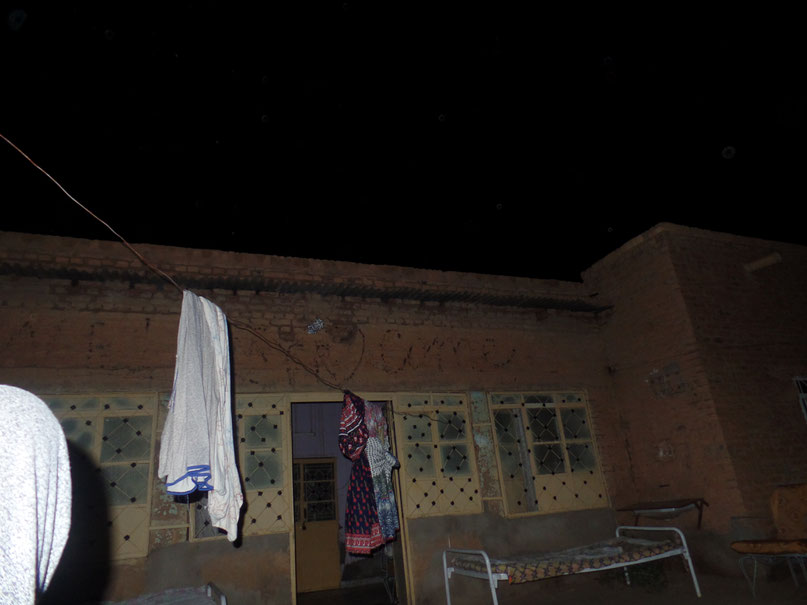 A safe place
© Moe Babiker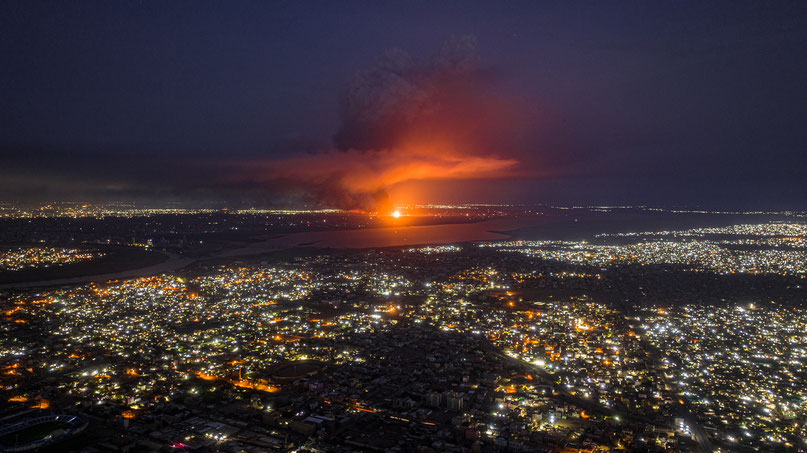 It is sad and painful to see my country collapsing and there is nothing to do about it. I kept taking images with my drone for the last 56 days, and it is literary the same image repeating, pillars of smoke in different parts of the city with no signs of peace. And I keep praying that this war ends soon.
© Abd Almohimen Sayed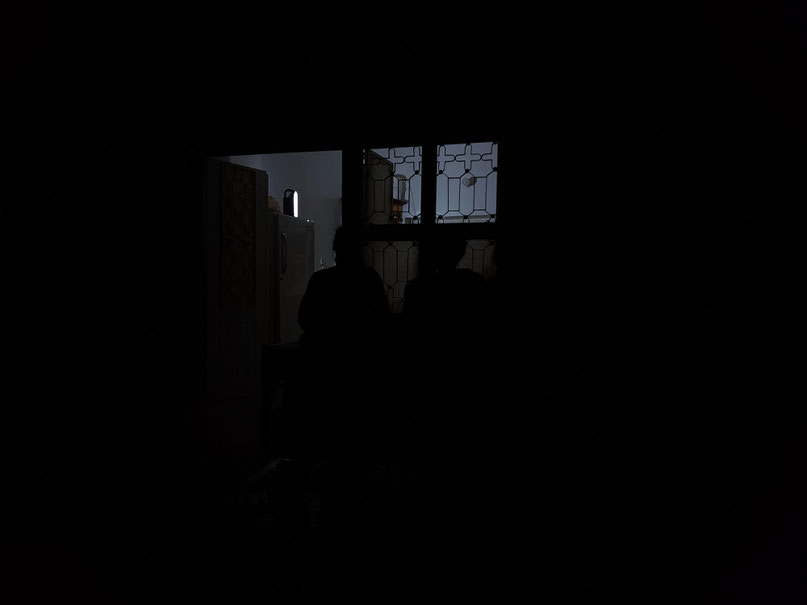 What I learned from this 'war' is to live each day at a time! Some days are better than others, and documenting how I feel is a therapeutic way for me to deal with whatever I am going through. I didn't choose this war, where I get to live, what my future looks like, but this I can control!
I could finally cry today! Was sitting on the sofa flipping through old photos and just bursted into tears. I keep trying to remember every detail of the last time I saw family members and friends, what did they say? What did I say? I hope it was nice! hope I told them how much I loved and cared for them. Wish I hugged them tighter! We didn't even had the chance to say goodbye, have no idea when and if I'll be able to see them again. When is this nightmare going to end?! Iam not Ok, we are not ok!
Last week was supposed to be my cousin's wedding. We had a busy month earlier shopping for dresses materials and deciding on matching colors. The "clashes" erupted ted unexpectedly on a Saturday morning when we were supposed to go to the market and collect the finished dresses from the tailor. Two days ago we saw videos of the tailors shop (saad gishra market) looted and burned to the ground! Everything changed in a blink of an eye, yet we refuse to be consumed by fear. Despite the electricity cutoff and the water shortage, we gathered and throwed the bride to be a tea party! We are blessed to have each other through this period of time. AlhamdoleAllah.
After a week we could differentiate between the sounds of Sukhoi & MIG, and the different sounds of explosive weapons, artillery & machine guns. It helps deciding on where to move to a 'safer' spot inside our home!
End of Ramadan was approaching and I feared spending the first Eid without my late beloved grandfather, instead Eid was just another Friday. Inspite of a declared ceasefire, we could hear the shelling and clashes in our street and reports of Soba bridge not approachable.
Days after when we could finally arrive to Umdawanban I looked at my grandfather's favorite spot and couldn't help but think as much as we need and miss him especially these days maybe he is relieved!
Although we are always here in my hometown Umdawanban, somehow this time feels different! Located in sharq alneel east of the Nile safe enough to be able to sleep outside, close enough to see the smoke from Khartoum. Many families opened their homes for those seeking refuge.
© Arwa Ahmed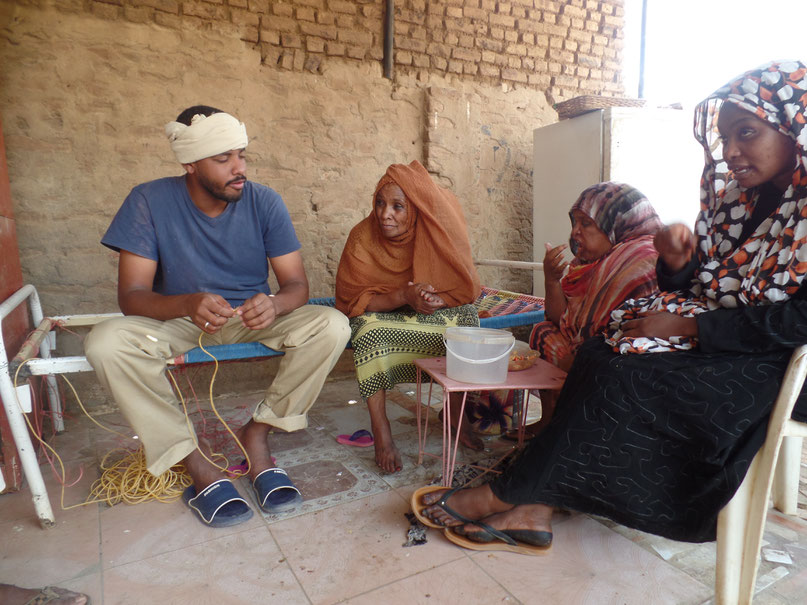 A safe place?
© Moe Babiker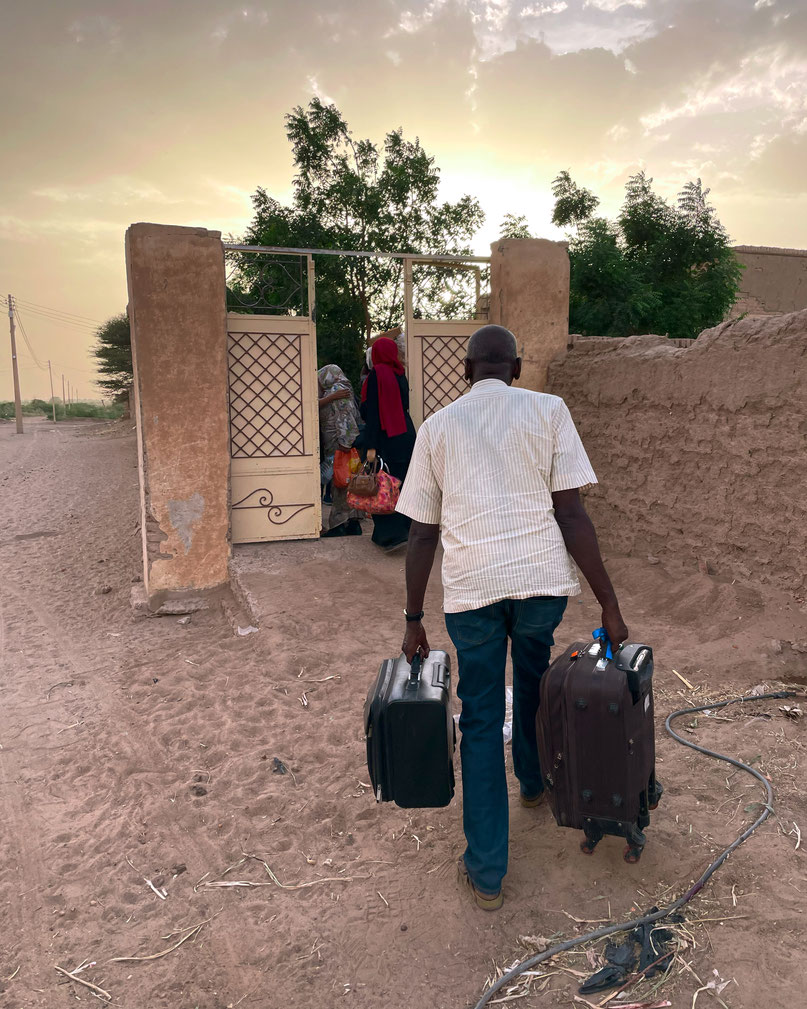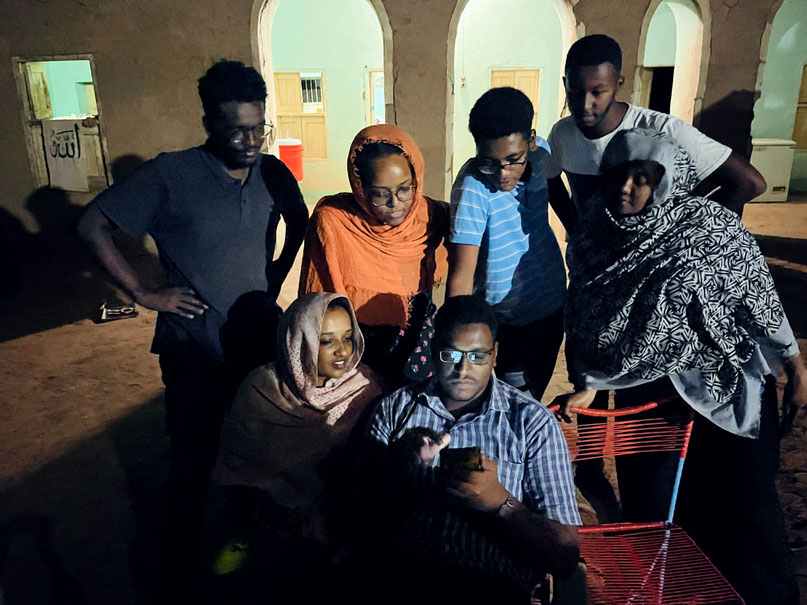 Checking the news
© Khalid Alarabi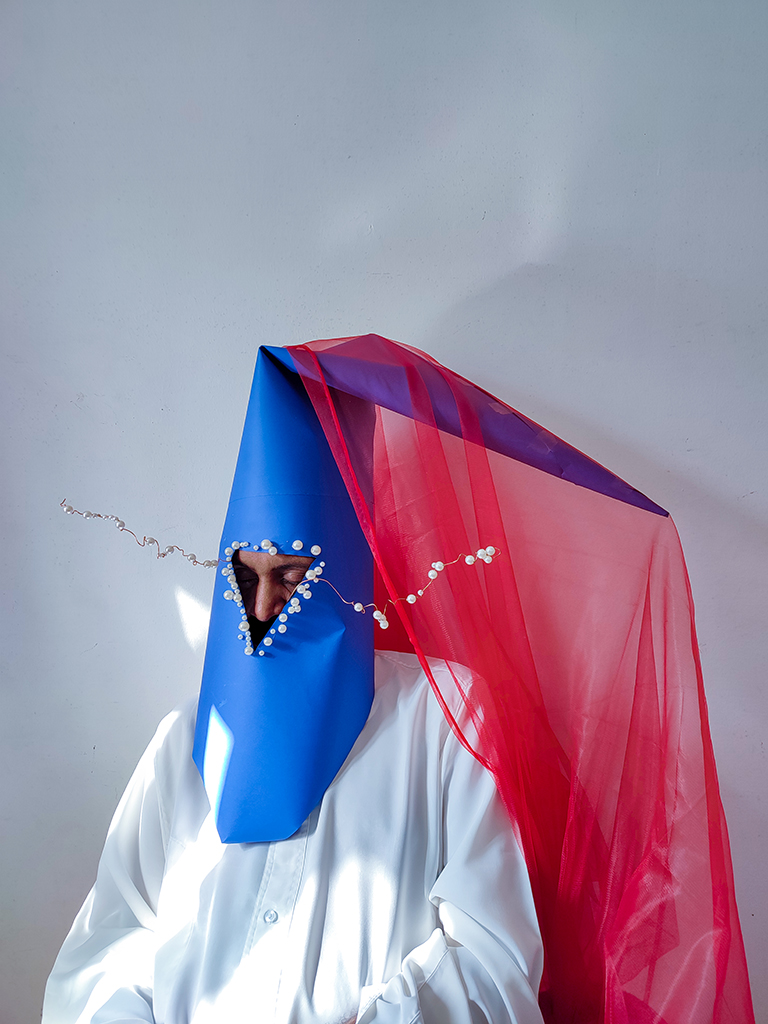 Too Many Cries Happening At Once: A conceptual artwork conveys the emotional effect of how heavy war days are! The inspiration of this artwork came from a text I read in someone's post saying : " too many crises happening at once in Sudan" somewhere in the media. I don't remember who wrote it , but I particularly remember this text because it summarizes what is happening in Sudan right now.

© Hashim Nasr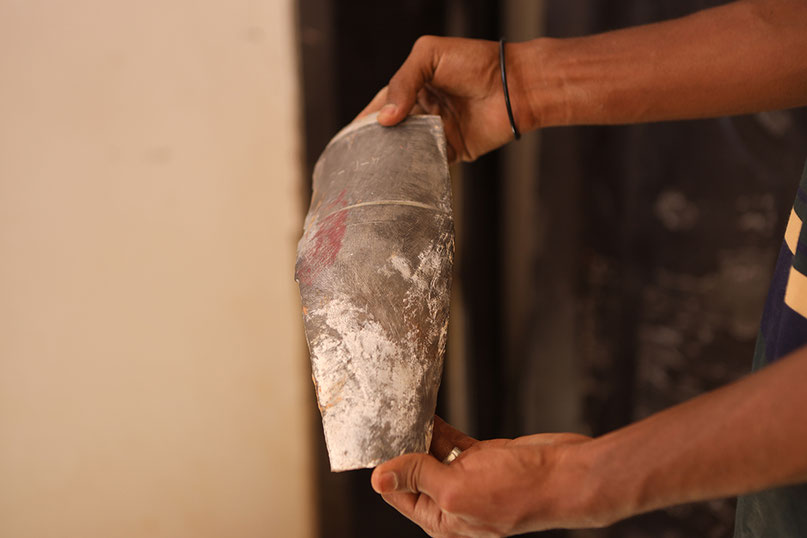 The bombs that destroy our house
© Faiz Abubakr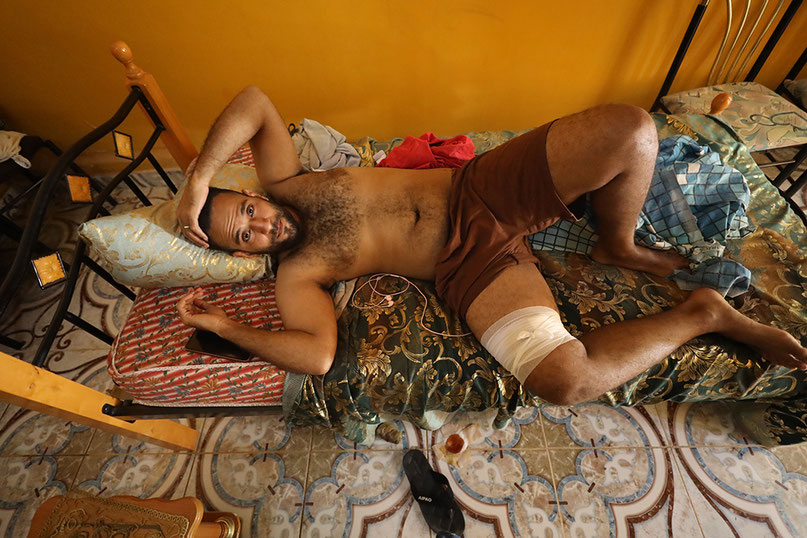 Waddah was shot in the top of the leg at home
© Faiz Abubakr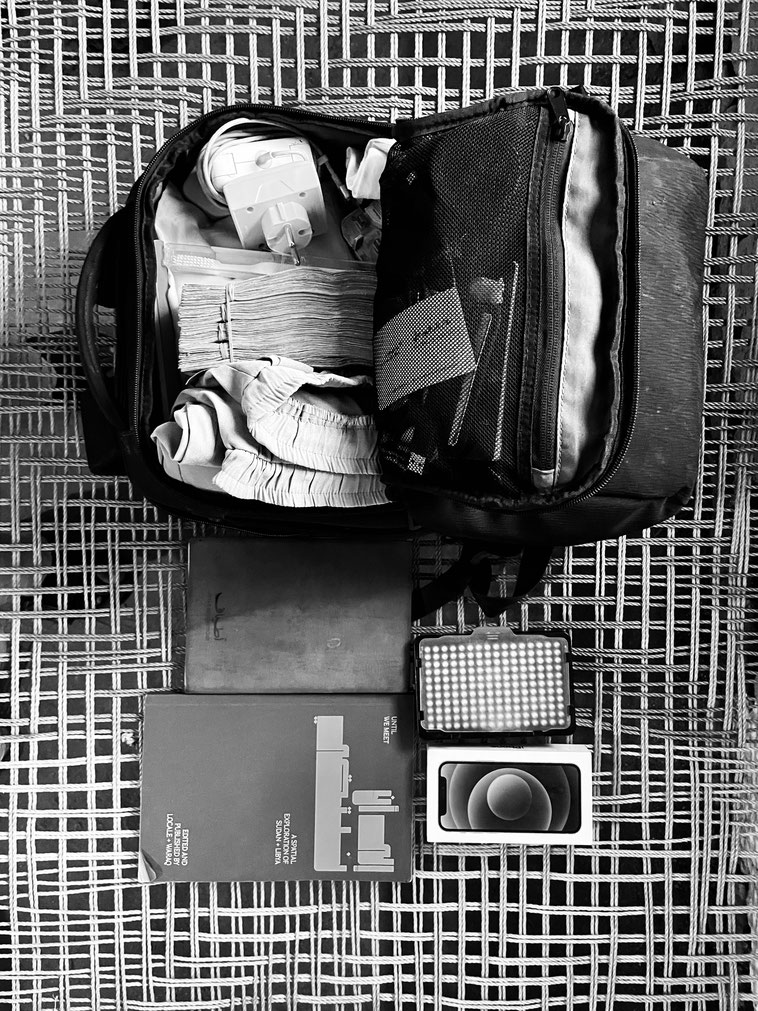 My journey to the unknown I
© Moe Babiker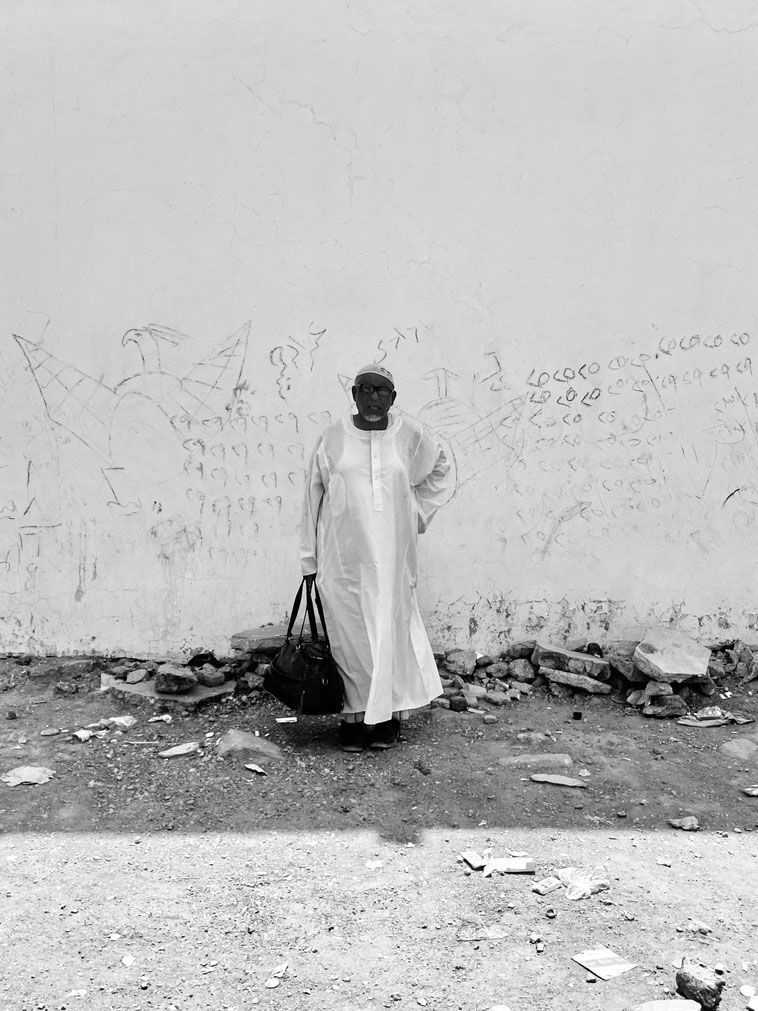 My journey to the unknown II
© Moe Babiker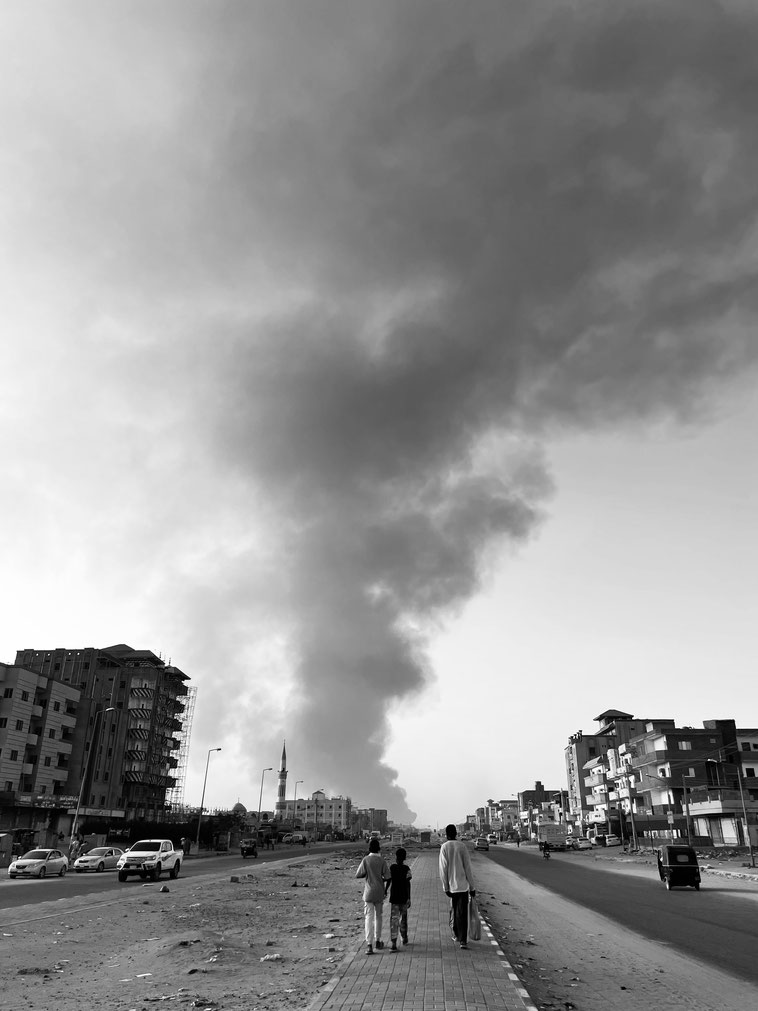 My journey to the unknown III

© Moe Babiker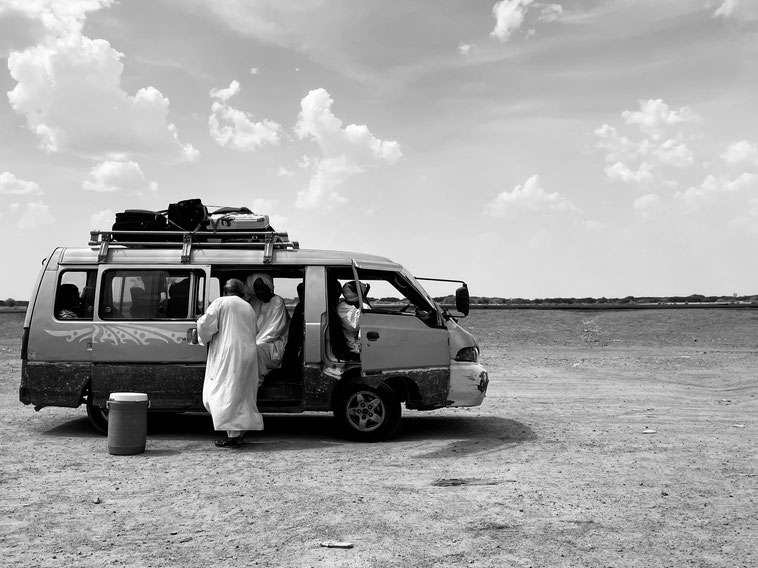 My journey to the unknown IV
© Moe Babiker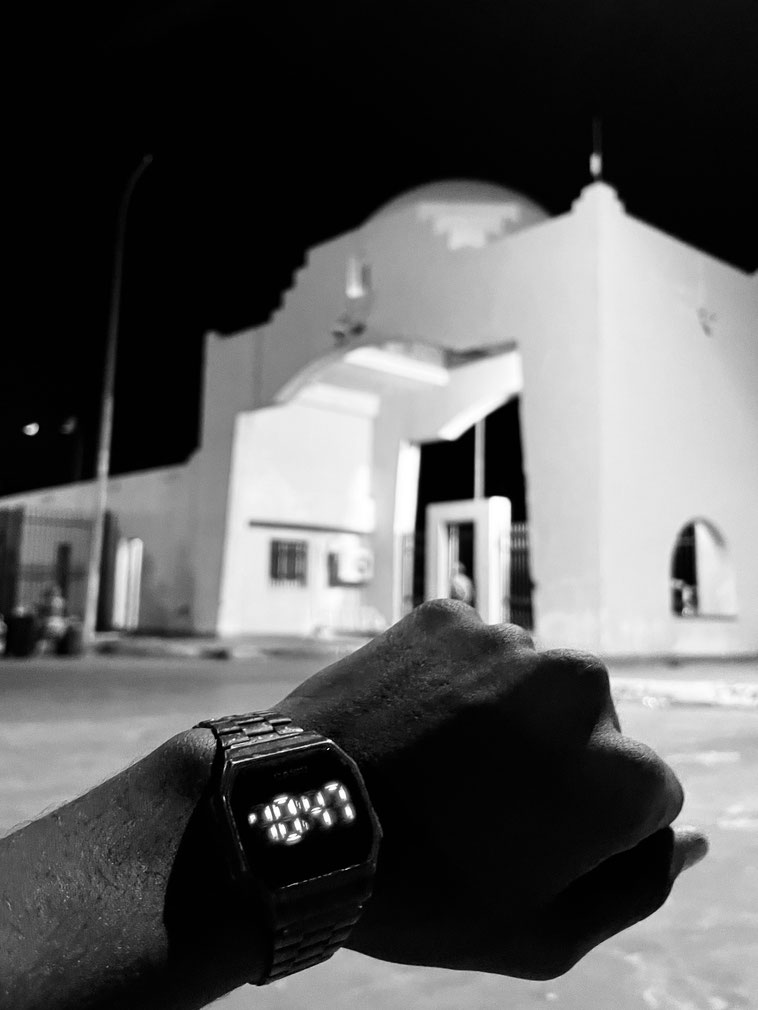 My journey to the unknown V
© Moe Babiker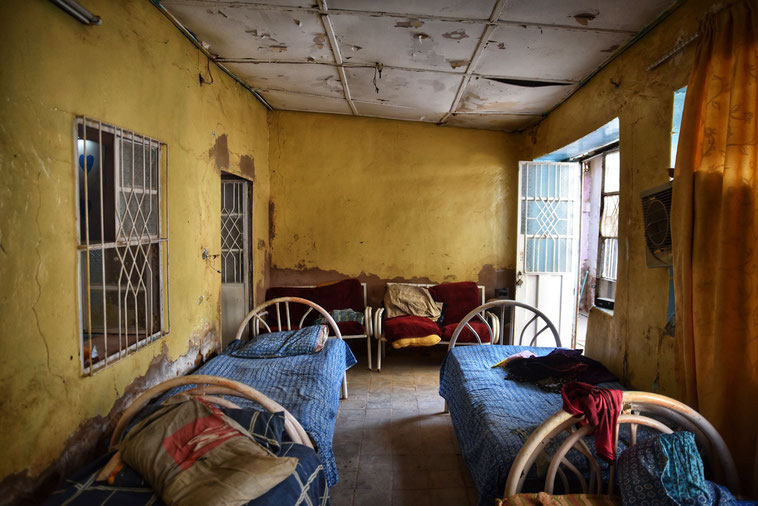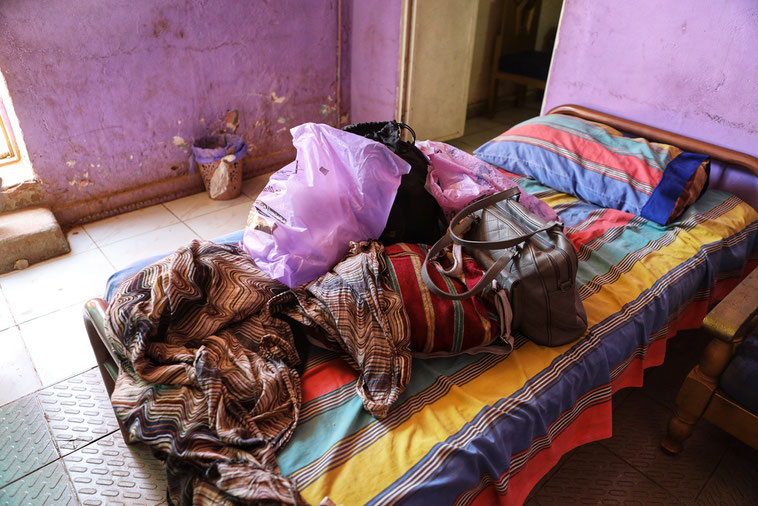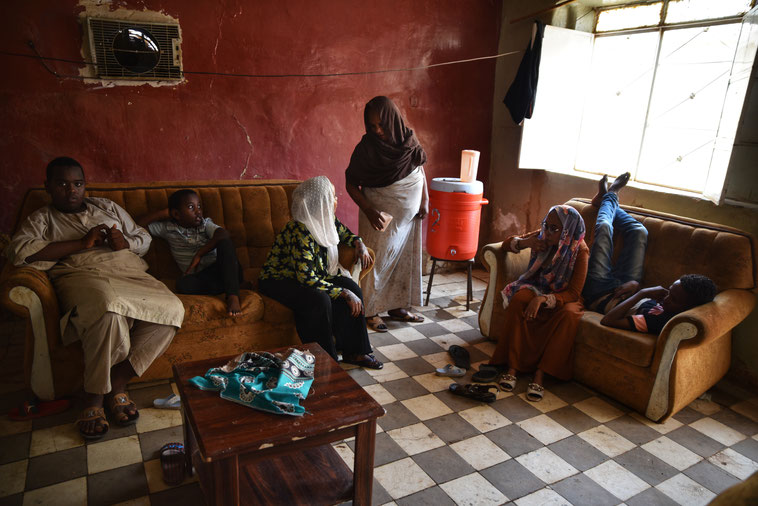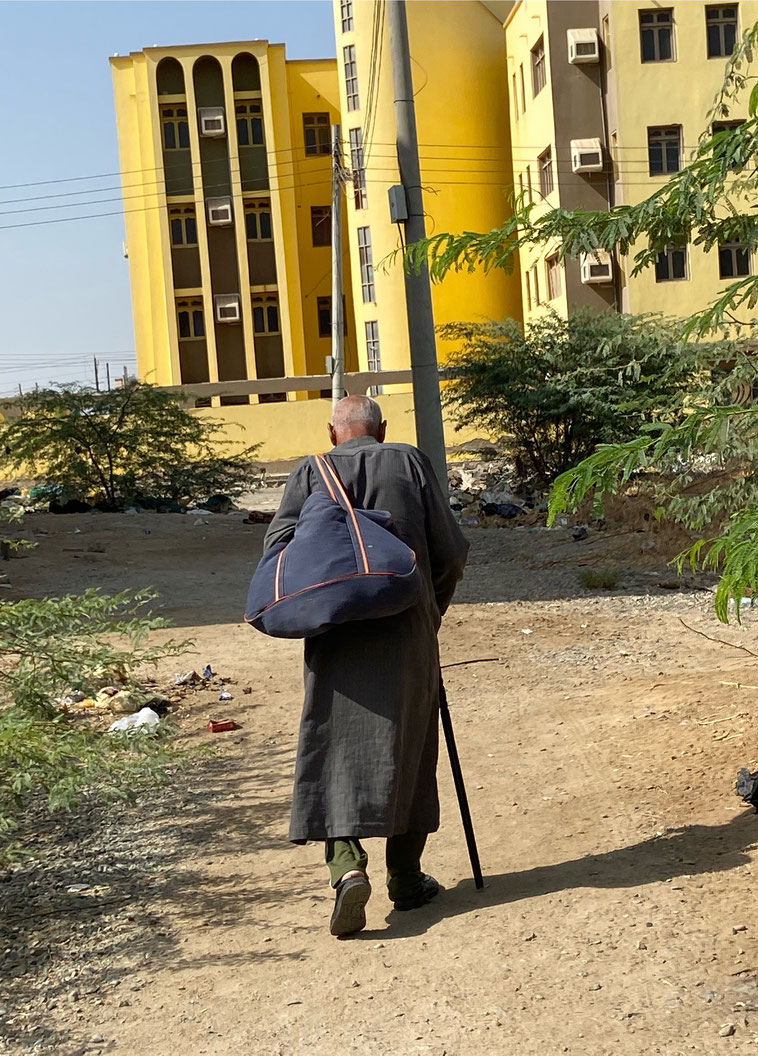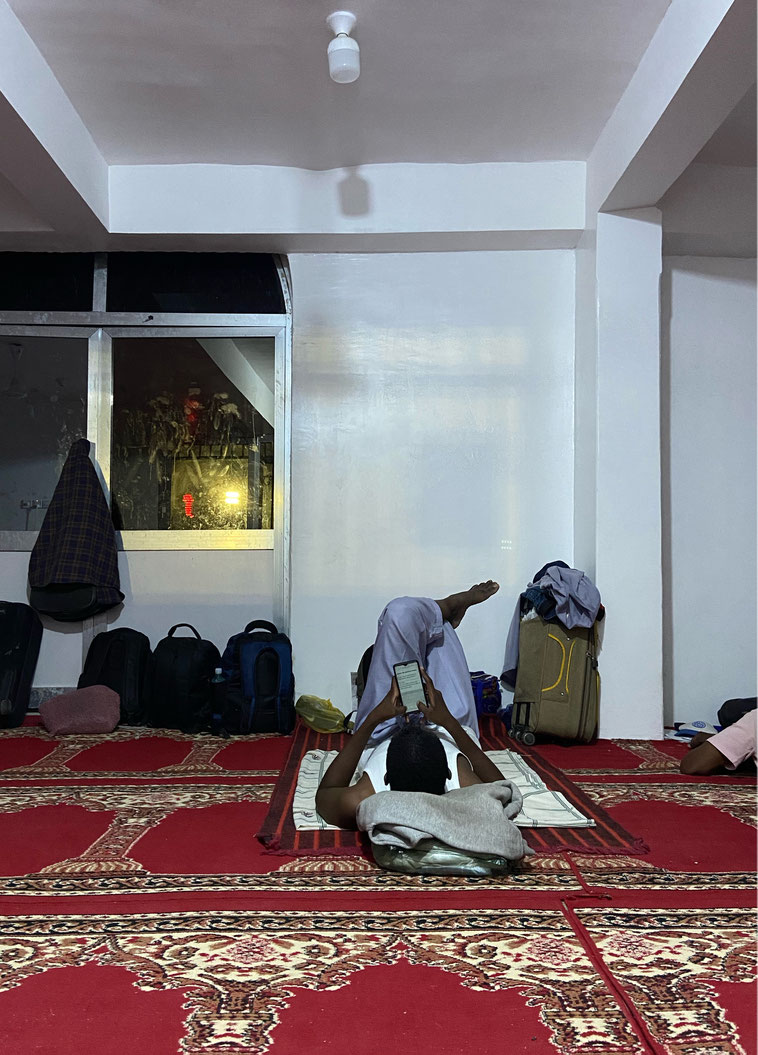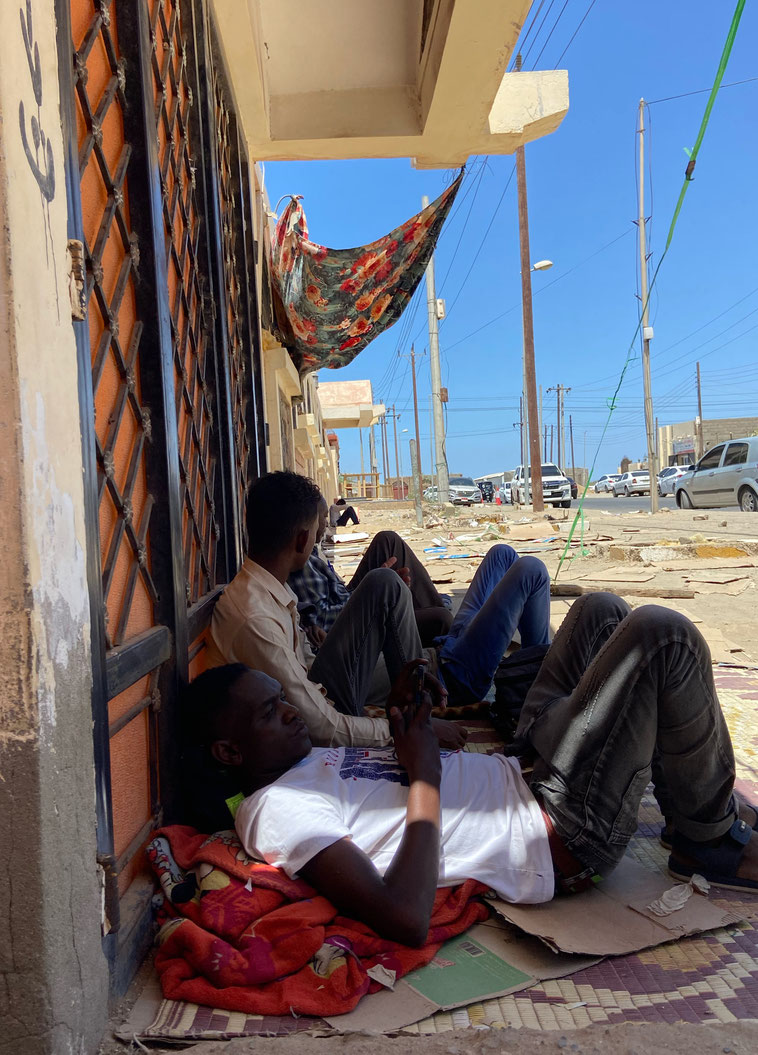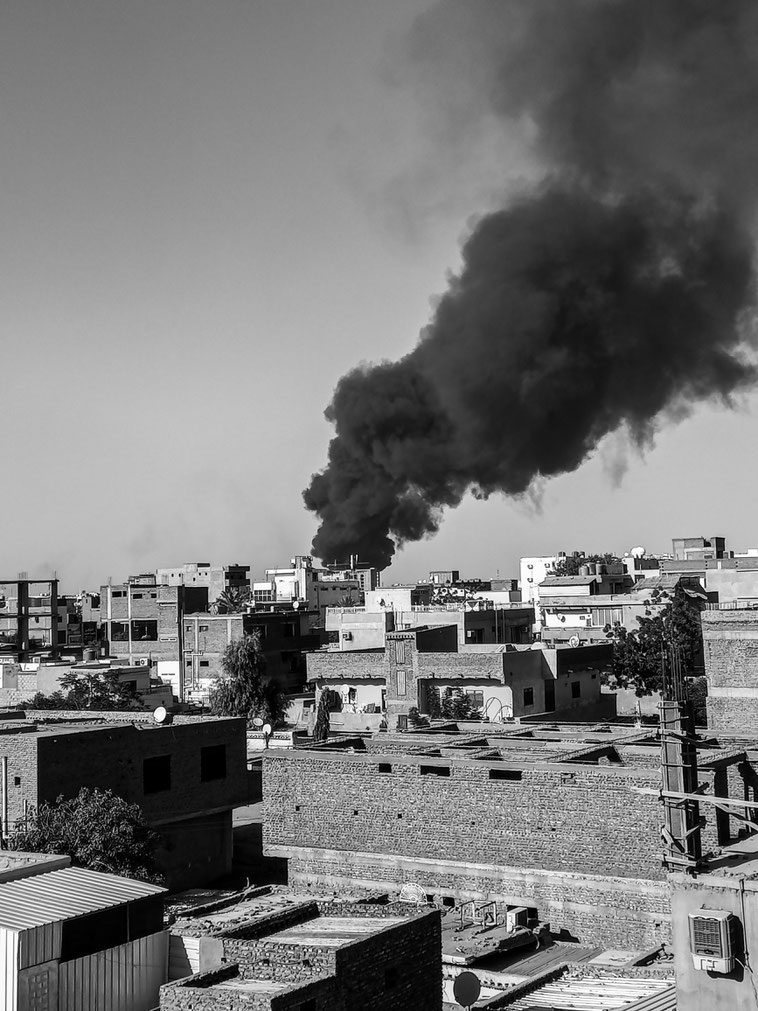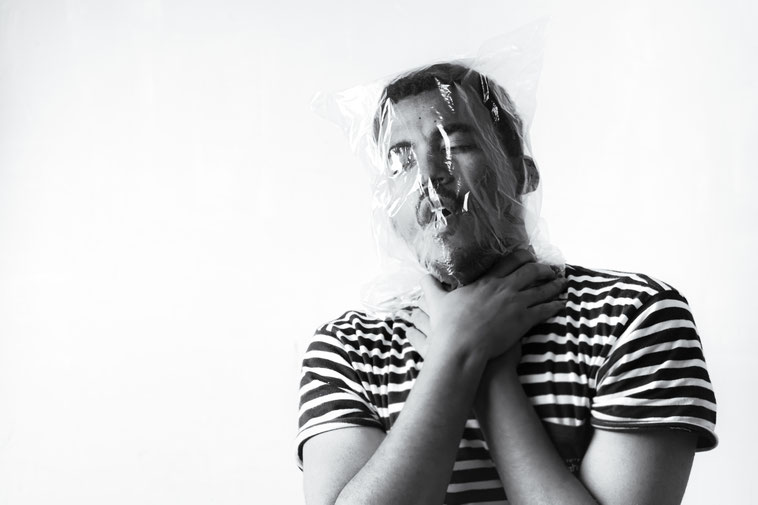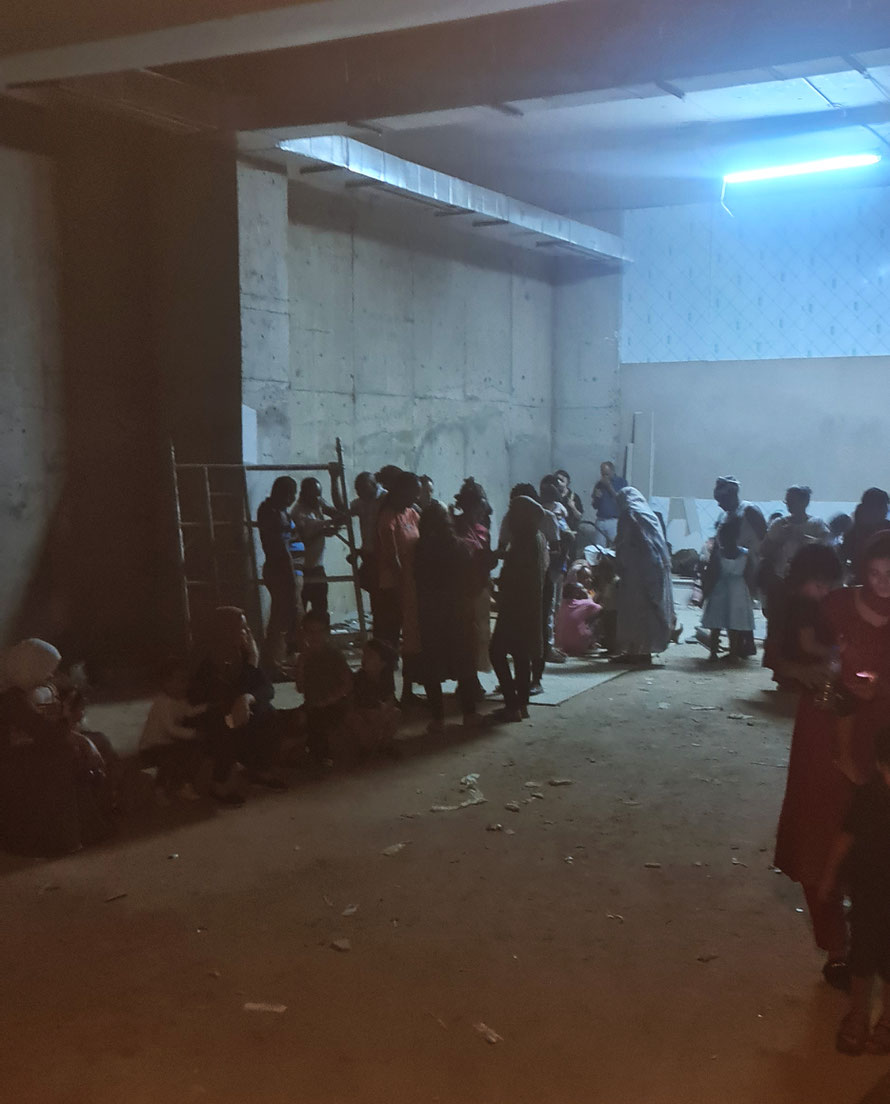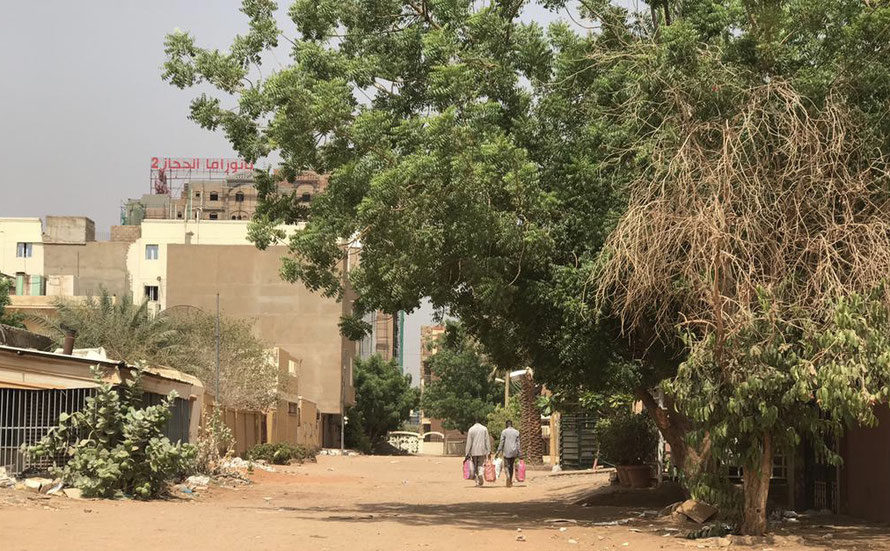 Fleeing from Khartoum
© Ola Alsheikh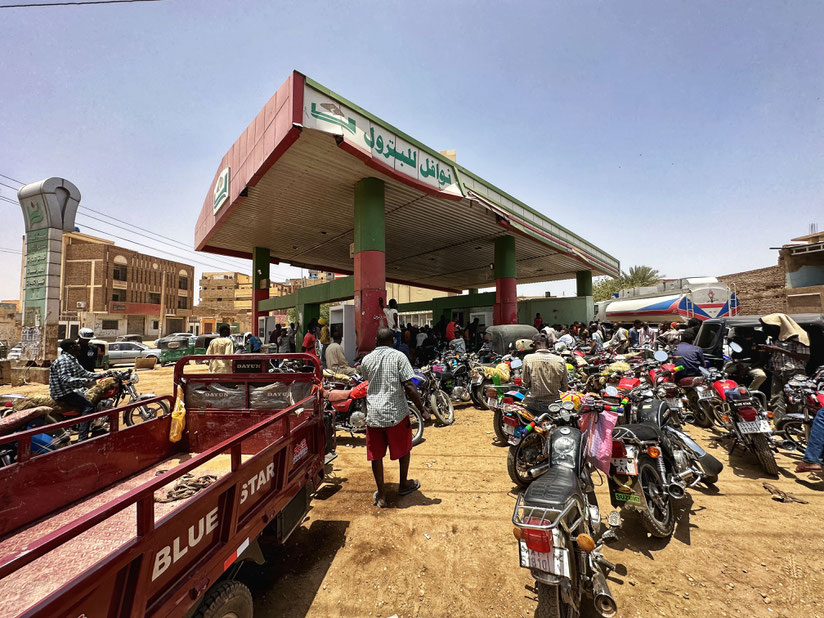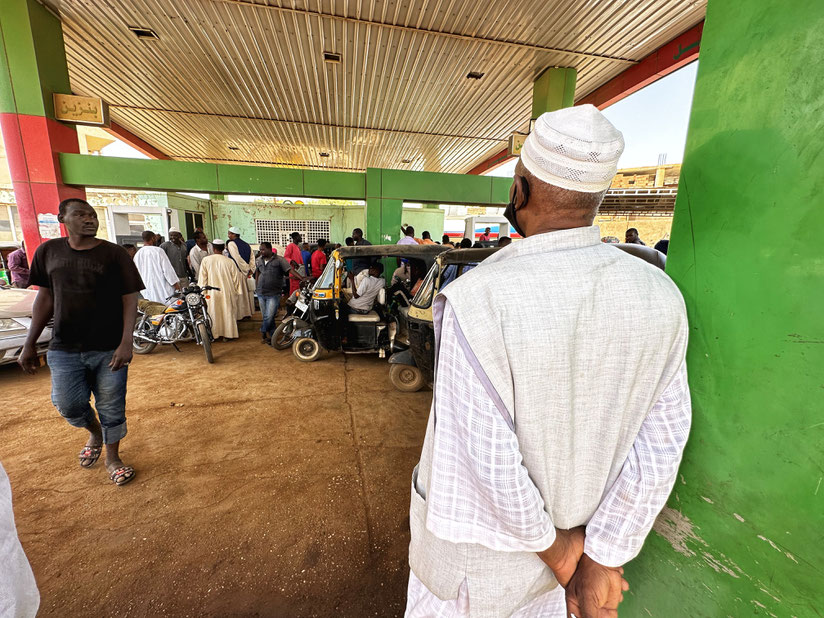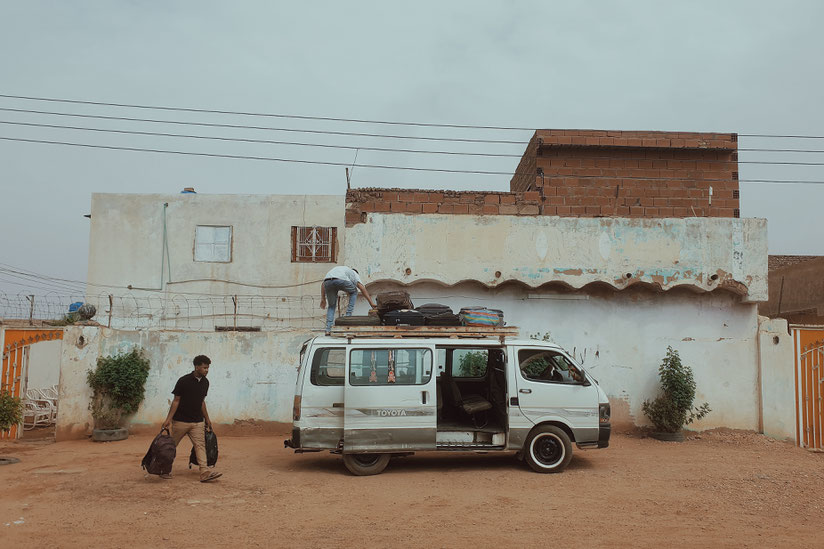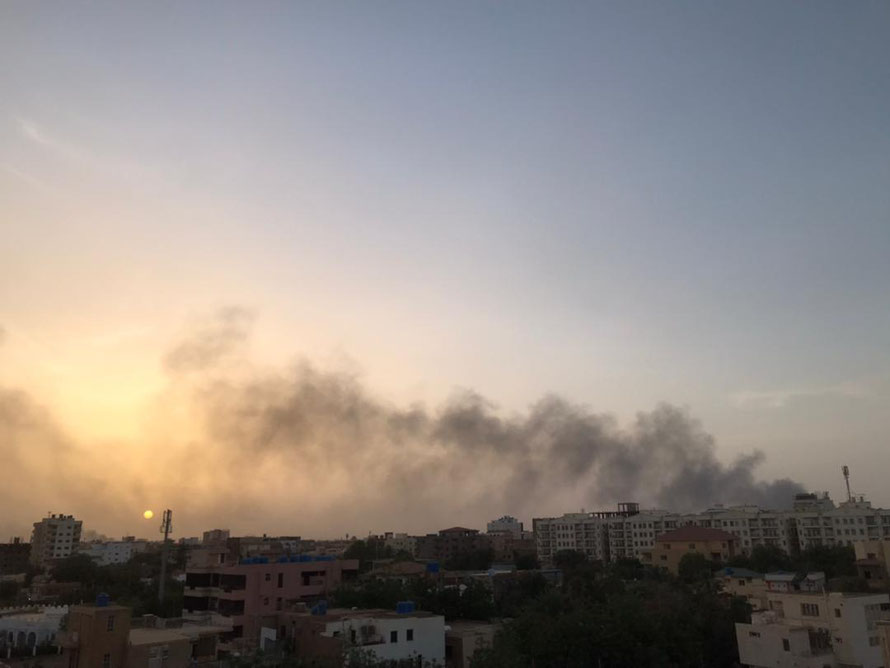 Khartoum under Fire
© Ola Alsheikh